#cando athlete | Tom George
11 June 2019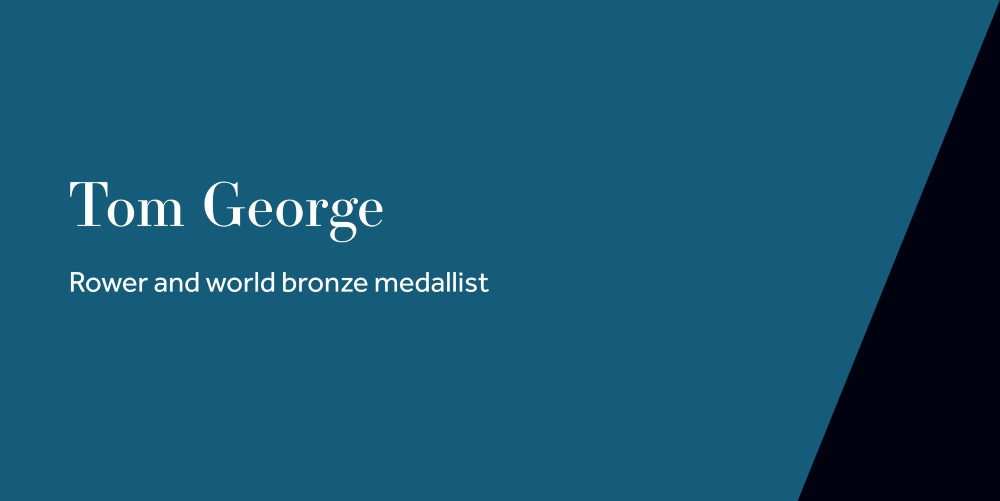 In-between training sessions we caught up with Tom to find out a little more about him, his story and sport.
Rowing, any sport really, is a journey. It's all about your progress as you train. For my team, we're training two to three times a day all year round. So, the journey in itself is really an achievement. It's the amazing combination of the progress you make, the friends you forge along the way and the lessons you learn.
Don't get me wrong, staying motivated throughout my career has been tricky. In seven years of competing, I've not won a major event. That's really frustrating especially when friends rib you on it. Onlookers who don't know the sport seem shocked, but rowing is very competitive and the leaders are constantly changing. That's why winning bronze at the World Championships was such a big achievement for me.
The medal is something tangible to evidence all your efforts and recognition we didn't give up despite the inconsistent lead up to the event which meant the race could have gone horribly. I learnt a lot through the experience; recognising it's all about having a clear focus and being ready to perform when it really counts.
I wouldn't be where I am today if I didn't show up and put the effort in. A #cando attitude means taking on every challenge you face and giving it 100% regardless if it's what you were expecting to happen. It's about perseverance and discipline. After all, the hardest challenges have the greatest rewards.
To find out more about Tom and follow his journey please follow @CGWM_UK.

Find this information useful? Share it with others...
Investment involves risk and you may not get back what you invest. It's not suitable for everyone.
Investment involves risk and is not suitable for everyone.