20170712 - The current economic cycle – our global investment review and outlook
The current economic cycle – our global investment review and outlook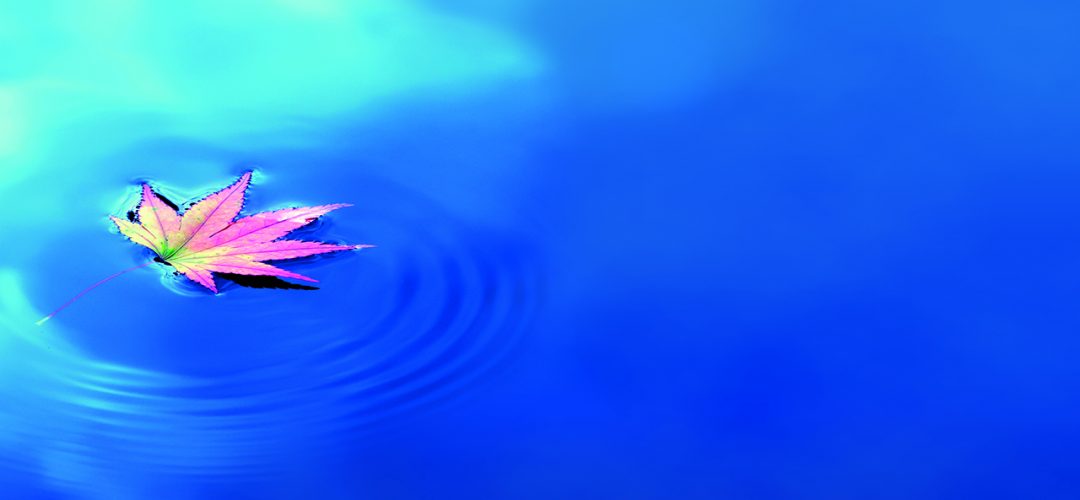 Our Chief Investment Officer, Michel Perera, presents his quarterly global investment review and outlook, which analyses the macro and financial trends we've both encountered and should perhaps expect in the near future.
"Economists have eaten humble pie after the UK referendum, as they forecast a recession which never happened. Nevertheless, there are now signs of weakness ahead for the UK."
Cycle and seasonality
The current economic cycle seems to be on course to beat longevity records. This is worrying investors, who think that the days are numbered for this unusual 'Goldilocks' environment (not too hot, not too cold) and that we are, perhaps, headed for a slump.
The key to understanding where we now stand lies in focusing on what caused the last recession in 2008 – an anomaly in the history of recessions, as it saw capital injection from the world's central banks and ultra-low interest rates. Normally, a recession means central banks raise interest rates to stem the excesses of an overheating economy.
It was a financial crisis of the kind we read about in history books – those that happened before WWII and government intervention and where economic cycles were extremely long, lasting a generation and taking 20-25 years to recover.
Many are asking themselves; why is this current economic cycle lasting so long? Well, it's longer than other post-WWII cycles, because it displays very unusual characteristics:
after the Lehman Brothers bankruptcy in 2008, everything stopped at once: industrial activity, corporate investment, consumer spending and credit flows; businesses and individuals alike were staring into the abyss, leaving a lasting mark on them as economic agents
the reaction by central banks increased the feeling of panic, as they resorted to policies which had not been used in living memory
the crisis was sparked by something people didn't even know existed (subprime mortgages), it heightened worries about other, equally unexpected crises in the future
So why did the current economic cycle recovery take so long?
No wonder the recovery was so patchy and slow. Companies and banks de-leveraged for years, consumers continued saving as if the recession was still on, and investors did not trust the stability of the market, being reluctant to take risks as they had in previous cycles.
The net result was slow growth, low inflation and lagging standards of living. Although unemployment has fallen to very low levels in the US, Japan, the UK and Germany, it hasn't led to wage inflation, causing many economists to reassess the standard relationship between prices and joblessness. The Federal Reserve Bank (Fed) was the first central bank to raise interest rates, to 'normalise' monetary policy (as if the cycle had been normal). Other developed central banks are still sitting on the side-lines, watching the Fed before committing to policy changes. It's clear the current economic cycle is continuing – but when will it end?
Our US-based colleague, Tony Dwyer, recently visited our shores and delivered a simple message: "the US is not about to go into a recession." None of the conditions of a recession are present (inverted yield curve, high real rates, market stress). If, against all odds, President Trump can deliver a massive fiscal stimulus (tax changes, deregulation and infrastructure spending), inflation could soar and foreshorten the economic cycle – if not, we still have some room ahead. Against that backdrop, we still like equities, corporate bonds and other risk investments over defensive government bonds, gold or safe haven currencies.
We recently discussed what to do about the proverbial 'sell in May, go away and come back on St Ledger's Day' – purported to be the best strategy for investors looking to offload their shareholdings in the spring and buy back in the autumn, avoiding the apparently 'low' months of May to October, where we typically see a decline in value. We concluded that any correction we may see is likely to be shallow. Even if we could forecast it with accuracy, we probably wouldn't make much money by selling and buying back, given the tenacity of the cycle trend. We chose to remain invested, rotating from expensive sectors and countries to areas with better value (as discussed below). However, we are still in a position to increase risk substantially if there's a sharp fall in markets.
The current economic cycle – political scandals and their implications for markets
Brazil's President is mired in a scandal that may drive him out of office, either through impeachment or resignation. It's only two years since the previous President was impeached, and this isn't helping the country's reputation with world investors. The South Korean President was also impeached recently. The time-in-office expectancy of a leader in an emerging democracy is getting shorter, unless the leader is a so-called 'strongman', as in Turkey or Russia.
Is this emerging market habit spreading to developed countries? President Trump's brush with the CIA and issues with his son and son-in-law look unfortunate in that respect, although we think it unlikely this will have a lasting effect on markets. If you look at historical precedents, Nixon's impeachment was concomitant with falling equities, but Clinton's took place against strong markets. The economic fundamentals will always win over partisan politics in a democracy. Besides, markets applauded Trump's stance on deregulation and taxes, not Trump the individual. Any successor with similar policies would be welcomed by investors.
The current economic cycle: is the 'European awakening' for real this time?
European equities have lagged the US for a decade, to the point where some investors assume this is a normal state of affairs. There was a brief attempt at European leadership in late 2014/early 2015 when the euro fell from US$1.40 to US$1.05, boosting Eurozone exporters. It didn't last, though. As soon as the euro stopped falling, European equities resumed their underperformance.
Is this time different? We think it is. The economic upswing in the Eurozone is solid (matching or exceeding the US), widespread (not just Germany and Spain, but also France and even Italy), fundamentally based (strong consumer confidence, collapsing unemployment) and healthy (banks have excellent capital ratios and companies have cleaned up their balance sheets). The political risk holding back asset allocators is abating: one after another, countries are rejecting the populist option.
Granted, there will always be political uncertainty in Europe, but the political risk that was holding markets in thrall – the risk of the euro disintegrating or the European Union breaking up post Brexit – should now be mostly behind us, enabling global investors to focus on Europe again.
In fact, there are some opportunities in Europe. Some sectors are cheap compared with the US (banks, energy). Given the cyclical rally, even slightly expensive valuations should not be a hindrance to buyers, with better earnings ahead. In our model portfolios, we've taken the opportunity to switch US financials into Eurozone banks.
Why do we think India has good investment prospects at this time?
India's stock market is now expensive compared to its history, so we considered taking profits on our investment in Indian equities. However, we decided to stay invested for these reasons:
the growth in India is real, secular and healthy; millions of the very poor are becoming middle class and will therefore spend on basics as well as aspirational needs
poor infrastructure, corruption and stifling bureaucracy have not prevented India from becoming the seventh largest world economy, and the next 20 years may see India grow to third largest
the current political leadership and programme of reforms (such as demonetisation) should transform India, and, may help it leapfrog other emerging markets
entrepreneurs have arisen everywhere, creating businesses that have grown 100 or even 1,000 times; as they list on the stock market, they create fantastic opportunities for investors
quoted equities are mostly geared to domestic spending – India is therefore an idiosyncratic story, which doesn't depend on the US, China or Europe for its success
investment managers can choose growth companies that provide basic needs (such as toilet paper) or sophisticated IT services, an option you don't have in advanced markets. This is therefore not a market where you just buy the index. There is a stock-picking upside
How will the UK economy be affected in the run-up to Brexit?
Economists have eaten humble pie after the UK referendum, as they forecast a recession which never happened. Nevertheless, there are now signs of weakness ahead for the UK. The indomitable British consumer may have met his or her match as inflation picks up due to rising import prices. Monthly statistics are unreliable but one thing is clear: British consumers are drawing down their savings to keep spending as prices increase. Saving has fallen to 3.3% of income from a traditional 10% level and anecdotal evidence points to consumers taking on more debt. This is not sustainable and suggests weaker growth ahead.
The hung parliament is ushering in an era of political, as well as economic uncertainty that may continue to weigh on sterling and domestically orientated stocks. The elephant in the room is that nobody knows how the Brexit negotiations will proceed and what final deal we may be presented with. British people will continue to consume, but businesses making investment decisions may be wary of taking on additional risk until the trade and regulatory environment is clear.
As stock market investors, we fortunately have the option to buy shares in global companies listed in London or elsewhere. Our current preference is for European and emerging markets stocks, but there are many domestic UK companies with excellent management and business models that we like. The Brexit uncertainty will hold us back from quite a few others, though.
We mentioned in our last quarterly News & Views that we were evaluating our currency positions. We did and reduced the exposure to US dollars within our sterling portfolios, as we think the currency risks are no longer just down but, also more balanced.
In conclusion
Our view, in line with our State-side colleague, Tony Dwyer, is that we are some way from the next recession regardless of what's happening in politics. That's not to say the political landscape won't continue to pose challenges and opportunities for investors and we will continue to monitor these carefully in context of our overarching strategy.
Your capital is at risk. The value of investments and the income from them can go down as well as up and you may not get back the amount originally invested.
The information provided is not to be treated as specific advice. It has no regard for the specific investment objectives, financial situation or needs of any specific person or entity.
Find this information useful? Share it with others...
IMPORTANT: Investment involves risk. The value of investments and the income from them can go down as well as up and you may not get back the amount originally invested. Past performance is not a reliable indicator of future performance.