20170928 - Investment Market Update – What does the end of quantitative easing (QE) mean for investors?
Investment Market Update – What does the end of quantitative easing (QE) mean for investors?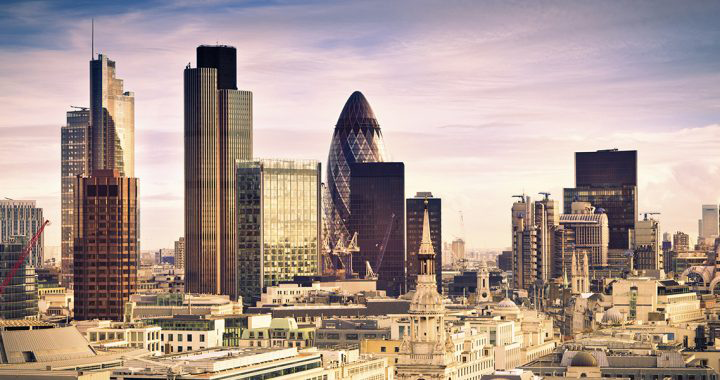 Amid all the conjecture surrounding central banks and how quickly they might reverse QE, together with frequent commentary suggesting equity valuations are currently stretched, we ask: where do the opportunities currently lie for investors?
The end of QE is in sight
Over the past decade the US Federal Reserve (Fed) has quadrupled the size of its balance sheet, to US$4.5 trillion, as it sought to contain the fallout from 2008's financial crisis. So too the Bank of England (BoE) was an early mover – slashing interest rates as well as introducing a £435 billion QE programme. While the European Central Bank (ECB) was relatively late to the party, it also embraced unorthodox monetary policy, including the concept of negative interest rates and establishing a €60 billion a month asset purchase scheme. Likewise, the Bank of Japan has currently set interest rates at -0.1%, sought to cap 10-year bond yields at near zero and aims to purchase financial assets of ¥20 trillion a year.
The sheer scale of central bank monetary stimulus is difficult to truly comprehend, but it has become apparent that policymakers are increasingly reaching the opinion that their goals have been met.
The Fed has therefore pushed interest rates higher and announced it will begin paring back the size of its balance sheet from October. So too the ECB will reveal its plans for the winding-down of its bond buying programme at its October meeting; and the BoE has set the scene for a future tightening of rates by stating that "some withdrawal of monetary stimulus is likely to be appropriate over the coming months". Only Japan, so often an anomaly in the global financial system, seems content to maintain its current efforts.
Economic performance justifies the end of QE
It's very easy to get bogged down in the minutiae of QE, dot plots and balance sheet sizes. Instead we feel investors should consider the rationale of central banks' decision making.
These tightening moves are being taken because economic performance justifies the removal of this stimulus. This is a pivotal moment in the recovery period and, unequivocally, a positive development. As Janet Yellen has stated, "The basic message here is US economic performance has been good; the labour market has strengthened substantially". Even Europe is enjoying an economic renaissance, with real GDP touching 2.3% year on year. The headlines of a "synchronised global economic recovery" have merit – and the global economic foundations certainly appear much more stable than they were four years ago.
Inflation is not a problem and we would not expect it to become so. US core inflation stands at just 1.4% and is not expected to return to target until 2019. Inflation in the eurozone may actually still be a little too low for comfort, but generally it is encouraging that monetary stimulus is being withdrawn against a backdrop of contained inflation. Whisper it quietly, but central banks may have done a good job in steering their economies toward a sustainable non-inflationary growth path.
The unwinding of QE has been well flagged by policymakers and financial markets have, quite rightly, maintained a sanguine view. There has been no repeat of 2013's taper tantrum and nor should there be.
Irrespective of whether the Fed pushes rates higher four times against expectations of three moves in 2018, or whether the ECB scales back its QE programme more quickly than currently anticipated, monetary conditions will not be considered restrictive any time soon. This is best exemplified by Fed interest rate projections of just 2.7% by 2019 and 2.9% in 2020. Historically, these levels would still be considered as highly stimulative.
All told, the global economy would appear to be in a sweet spot, with growth being driven by all three primary economic regions – Europe, the US and China. It is highly unlikely that Janet Yellen or Mario Draghi will derail these engines of growth.
With the end of QE approaching, where should investors be looking?
With economic and monetary tailwinds set to remain, we believe an above benchmark allocation to equities is warranted even though, by most reasonable measures, stock markets certainly cannot be said to be cheap.
However, this does not mean that a substantial or long-lasting setback is imminent. It is also not unprecedented for US price/earnings multiples to rise during periods when the Fed has been in tightening mode.
Instead, the valuation picture has prompted us to consider some re-allocation of our equity exposure, primarily in favour of emerging markets. Notwithstanding expensive valuations being top of our list of concerns, there are still plenty of opportunities for investors in equity markets.
Emerging market investment opportunities
The developing world remains highly sensitive to the global growth environment, primarily through its trade links; and with the current economic outlook, the picture remains positive for emerging markets.
There is also a strong link between US dollar weakness and emerging market outperformance. With the US dollar unlikely to demonstrate any material strength in the short term, this outperformance should be maintained.
Just as importantly, while emerging market indices have enjoyed strong performance for the year to date, this follows a prolonged period of underperformance. As a result, the P/E ratio of the MSCI Emerging Markets Index trades at a discount to developed markets, with stock exchanges such as Brazil, Korea and Russia in particular, offering forward P/E ratios significantly below the global average.
Domestic economic conditions have also substantially improved and yet, in contrast to the developed world, many central banks continue to ease monetary policy, with rate cuts from India, Indonesia, South Africa and Brazil seen.
European market investment opportunities
We also believe that a dedicated exposure to European small cap stocks is likely to prove rewarding. The European economic recovery is being powered by domestic demand, which should favour smaller companies over their export-reliant, large cap counterparts. It's also likely to be larger companies which are most impacted by the recent strength of the euro.
Smaller European companies appear to offer greater opportunities for astute stock pickers given the inefficiency of the market which stems from relatively little analyst coverage of small cap stocks.
Finally, for many years European funds have suffered investor outflows and it's reasonable to conclude that the region remains under-owned and relatively unloved within a global context.
Keep an eye on the rise of geopolitical risks
Of course, there are dangers to this optimistic outlook. Rising geopolitical tensions on the Korean peninsula, bombastic tweets from Donald Trump, hurricane induced economic damage, elevated valuations in many of the world's stock markets and uncertainty surrounding who might become Chair of the Fed in February 2018 are all potential destabilising issues. None have yet unnerved markets to any substantial degree and even the potentially most serious – North Korea's increasing brinkmanship – has been very much taken in its stride by financial markets.
While gold, a traditional safe-haven asset, has risen sporadically, it is worth noting that the Korean won has remained stable while Korea's KOSPI index has been well supported and was still trading c.20% higher than its end of year level during the middle of September. Rationally, one would expect both assets to be hit hard if tensions were felt likely to escalate further.
Catch the end of QE tailwinds
In summary, with economic and monetary tailwinds set to remain, we believe there are still many opportunities for investors. Recognising extended valuations in certain areas, we suggest that some rotation away from the most over-valued regions and towards those markets which offer greater valuation support should be considered. This has led us to reduce our US equity exposure, while targeting both emerging market equities and European small cap stocks.
Investment involves risk. The value of investments and the income from them can go down as well as up and you may not get back the amount originally invested.
The information provided is not to be treated as specific advice. It has no regard for the specific investment objectives, financial situation or needs of any specific person or entity.
Find this information useful? Share it with others...
IMPORTANT: Investment involves risk. The value of investments and the income from them can go down as well as up and you may not get back the amount originally invested. Past performance is not a reliable indicator of future performance.