How to boost your pension by making use of unused tax allowances
How to boost your pension by making use of unused tax allowances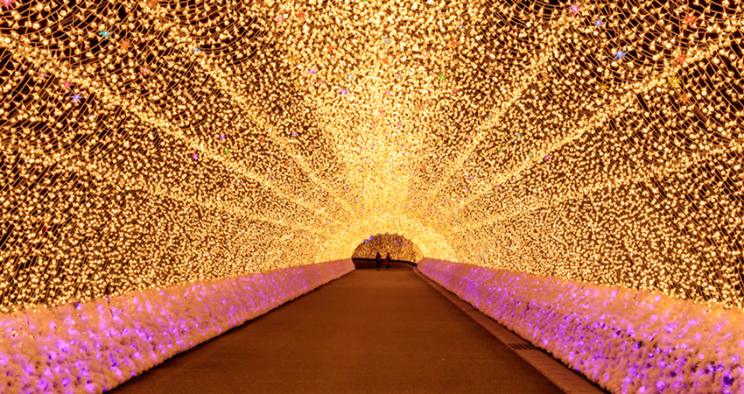 The annual allowance is the amount you can contribute to your pension tax free. For most people, this limit has been £40,000 since April 2014. However, if you are a high earner (i.e. total income above £150,000 in a year), a new tapering rule came into effect in 2016 meaning for every £2 of taxable income you receive over £150,000, your annual allowance is reduced by £1. The maximum reduction is £30,000. So, someone with an income of £210,000 or more may have an annual allowance of only £10,000.
Use it or lose it!
However, a quirk in the rules means that high earners could benefit from contributing more into their pension pots tax-efficiently using something called 'carry forward'. As the name suggests, you may be able to 'carry forward' unused annual allowance going back to 2015/16 – when the allowable tax-free pension contribution per year was £40,000.
With only a month to go until the new tax year, it's something many high-earners may not realise is available to them and they need to act fast.
What is 'carry forward'?
The 'carry forward' rules mean you can use any unused annual allowances from the previous three tax years to contribute to your pension this tax year.
So, providing you have used up your annual allowance from this tax year (2018/19), you can go back and use your allowances from the previous three years, starting with the oldest one.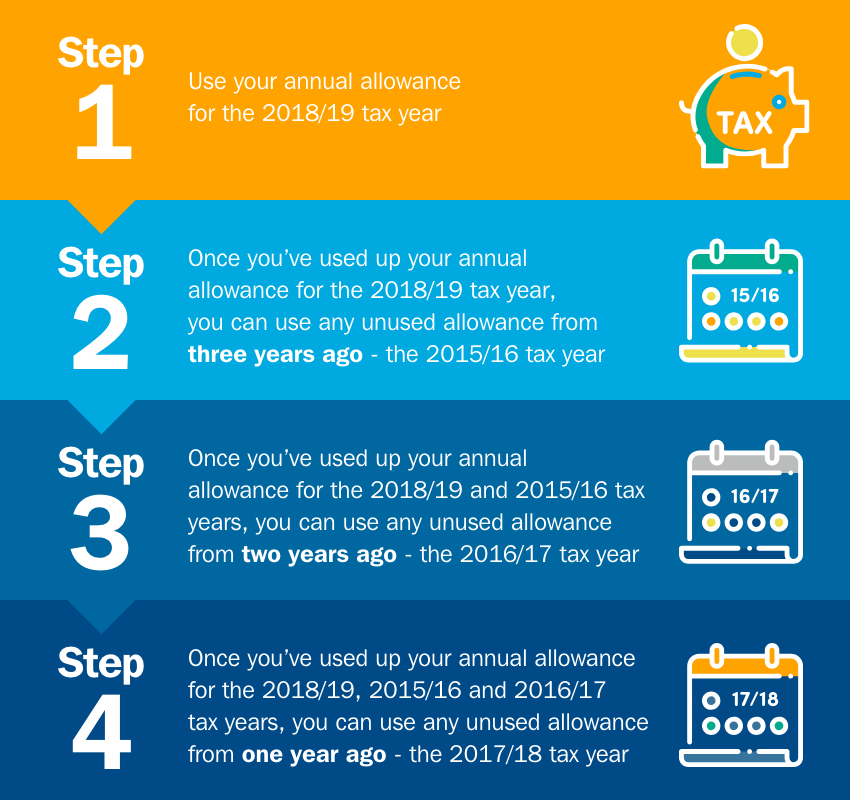 Case study
Susan runs her business consultancy via a limited company which she set up six years ago. She has been receiving a mixture of salary and dividends worth £225,000 per annum for the last five years, although has not contributed to her pension during this time. She now has a healthy cash balance in the company and is interested in making a pension contribution.
As a high earner, Susan is subject to the tapering of her annual allowance from 2016 onwards - and her £40,000 annual allowance is reduced to £10,000 each year. However, the good news is Susan can benefit from the 'carry forward' rules and take advantage of her unused allowances in the previous three tax years as she has a personal pension which received contributions before she set up her company.
Fortunately, Susan acted quickly as this is the last tax year (2018/19) she could benefit from the £40,000 annual allowance that was available in 2015/16 (before the tapering rules came into force). She has taken advantage of her unused allowances, as highlighted below, and decided to contribute a £70,000 lump sum into her pension immediately. If Susan had waited until the 2019/20 tax year to make this contribution, it would have been limited to £40,000.
In Susan's case, because she has her own business, her company can potentially make this pension contribution on her behalf. Susan's accountant agrees that the company contribution is allowable under the 'wholly and exclusive' test - and the pension contribution is made from the cash reserves. It will be treated as an allowable business expense, so the company will receive tax relief against corporation tax and not have to pay national insurance on the contribution.
| | | |
| --- | --- | --- |
| | Maximum contribution possible | |
| 2018/19 | £10,000 | Use this first |
| 2017/18 | £10,000 | Use this last |
| 2016/17 | £10,000 | Use this third |
| 2015/16 | £40,000 | Use this second |
| 2014/15 | £40,000 | |
| 2013/14 | £50,000 | |
Pensions are complicated – seek professional advice
Whether you are contributing to or drawing down from your pension, we would always recommend you seek advice from a professional financial adviser. In this article, we have deliberately simplified our explanations to show how an individual's income levels can affect their pension allowances and contributions, but in reality the calculations will require significantly more work and explanation to ensure you make best use of the allowances available.
Find this information useful? Share it with others...
IMPORTANT: Investment involves risk. The value of investments and the income from them can go down as well as up and you may not get back the amount originally invested. Past performance is not a reliable indicator of future performance.