Maria Ripps' Story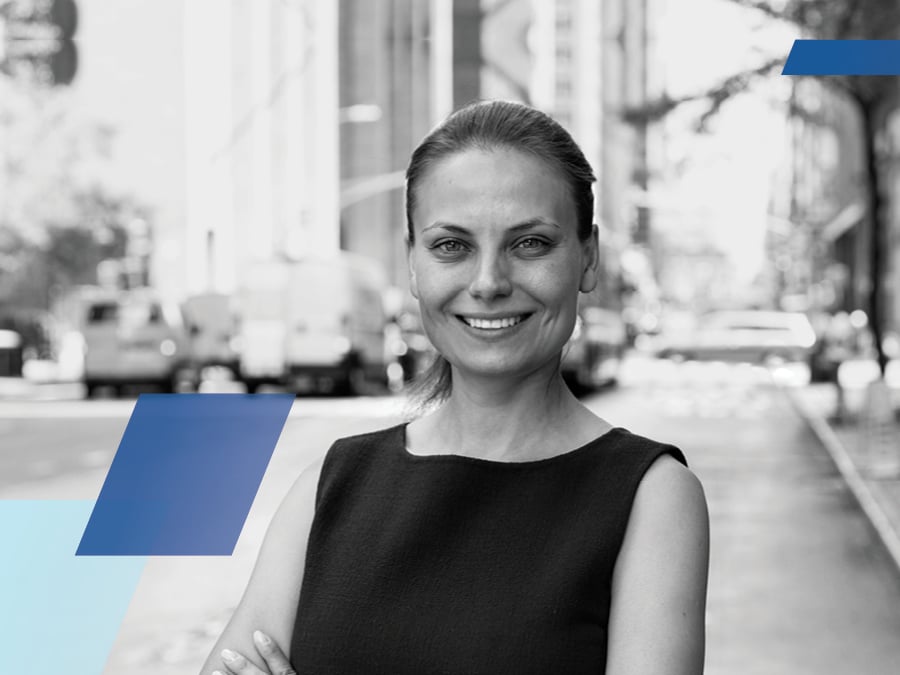 The best example of our values are the people who work here.
From linguistics to finance.
At first glance, that's a quite a turn in the road. But for Maria Ripps, Senior Research Analyst with CG Capital Markets in New York, it makes perfect sense. Both involve systems and frameworks and demand a razor-sharp ability to analyze, apply and find solutions.
"I've always held an affinity for numbers and the power of process," Maria says, "and one of the things I love about Equity Research is applying this mindset towards analyzing how technology touches every part of the economy."
CG's flat structure and entrepreneurial culture has been hugely meaningful for Maria. "We have a strong research team here, with a lot of collaboration among analysts who respect each other's areas of expertise. We're part of a smaller, nimble firm that makes a big impact."
When she's not absorbing quickly-evolving tech trends and doing deep dives on leading edge companies, Maria is diving in the ocean (wearing scuba gear), or skiing on a mountainside, running, or playing tennis.
Integrity, hard work, and a heart for others – those things are part of Maria's core. "I love mentoring young people on my team, seeing them grow and succeed," she says.
"At the end of the day, it all comes down to people."
When you know Maria, you know our values.