Canaccord Genuity - Capital Markets
Who we are
As an independent investment bank, we have the agility to adapt swiftly to emerging trends and dynamic markets. Our global perspective and cross-border capabilities enable us to identify strategic opportunities and deliver coordinated services across our offices around the world.
We pride ourselves on understanding our clients' needs and working in partnership with you to find innovative, tailored solutions.
Our global sectors
We cover a wide range of sectors globally and have the agility to work with our colleagues worldwide to assess strategic opportunities.
Our Recent Transactions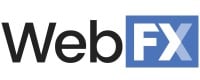 WebFX has received a strategic investment from Trilantic North America

View transaction detail

US$70m
October 2021
Lucid Diagnostics Inc.
View transaction detail

Financial Advisor (Buy-side)

View transaction detail
We combine agility, global reach, cross-border capabilities and a collaborative culture to serve our clients' interests.
We have extensive operations in Asia, Australia, Canada, the Middle-East, the UK & Europe and the US.
Discover our upcoming events around the world.
How can we help?
If you would like to find out more about Canaccord Genuity or any of our services, please get in touch.