Matt Lee's Story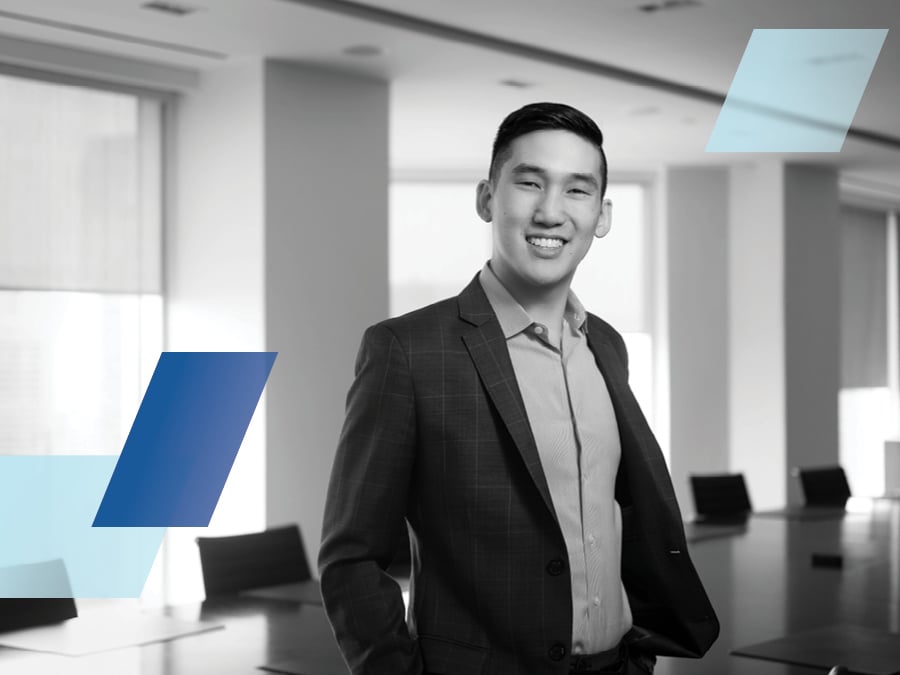 The best example of our values are the people who work here.
"I always wanted to be an investigative journalist."
Matt Lee is tenacious in all the right ways. His love for hard work, digging deep and leaving nothing uncovered is precisely what has brought him to where he is in his young career. As an Equity Research Analyst for CG in Aerospace and Special Situations, Matt brings a tenacity to his work that gets to the heart of the story.
After graduating from the Schulich School of Business, Matt worked at a major bank and then came to CG, where he has now been for 5 years. "Equity Research was the perfect match for me," says Matt. "It blends my love for finance and my passion for getting the scoop."
That team-based, hard work attitude feels right at home in CG's entrepreneurial culture. "Our research analysts can be very different from each other," he says, "but we all want to be the best we can be, and know we can get there through collaboration."
An avid traveler, history buff and hockey fan, Matt loves to keep his mind busy, bringing positive energy to every situation. "Pressure is a motivator," he smiles. "I like being kept on my toes."
Matt ranks mentorship and helping others as a high-priority life philosophy. In fact, he's part of Schulich's Alumni Network, where he's involved in mentoring and sharing with students and graduates starting out in their careers. He's also part of CG's mentoring team, working with younger, new colleagues. "Everyone is worthy of your help," he says.
When you know Matt, you know our values.