Gaming
Online gaming has rapidly evolved over the last decade, with the regulatory environment and speed of technological advancement being a key driver of innovation and change across the industry.
As the next wave of regulatory changes continue to unfold, particularly across the UK market, the trend for further consolidation across the gaming industry will continue.
As a leading independent global investment bank, we offer a wide range of advisory and capital raising services, as well as complex cross-border expertise to both emerging and established companies. We tailor our idea-driven M&A & Financial Advisory, Equity Capital Markets, Debt Advisory & Restructuring and Financial Sponsors services to helping our clients achieve their strategic and financial goals.
We fully understand the nuances of the global online gaming industry as it becomes progressively more complex and competitive. We have seen recent activity in core sub sectors, including:
Online Gaming

Gaming technology companies

Payments
Our global online gaming footprint is unmatched by any other mid-cap bank. Over the last three years, we have organised over 3,000 meetings across the globe for Gaming and Payment companies.
Our Gaming transactions
See some of our recent transactions below:
More like this

Pending Completion
Sports Venture Holdings, Inc.
Exclusive Financial Advisor (Combination)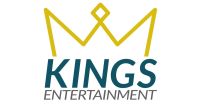 View transaction detail

£3m
September 2021
Gfinity plc
Nomad, Sole Bookrunner and Sole Broker
View transaction detail

US$2b

View transaction detail
Meet our Gaming team
We believe in developing and nurturing long term client partnerships. Our Gaming sector team has the agility to recognize new opportunities and can offer our clients access to global capital markets due to our expertise across multiple regions. That means we can offer our clients highly relevant services. Please get in touch if you'd like to find out more.
We have the independence and agility to offer clients sector-focused and idea-driven M&A Advisory, Equity Capital Markets, Debt Advisory and Restructuring and Financial Sponsors services.
We have extensive operations in Asia, Australia, Canada, the Middle-East, the UK & Europe and the US.
Discover our upcoming events around the world.
Our analysts have in-depth knowledge and offer unique, informed insights that clients can access through our research portal.
Our sector coverage includes:
Gaming Technology

Lottery Technogy
We provide access to global capital markets, connecting the right idea with the right client at the right time through our experienced team.
We have the contacts and expertise to help you find the right investors to speak to.
Enjoy key investment insights from Quest®, our innovative online platform or get help, advice and support directly from our research and sales teams.
Our dedicated team ensured that all of our business areas that were affected by MiFID II / MiFIR were prepared for the 3rd of January.
How can we help?
If you would like to find out more about Canaccord Genuity or any of our services, please get in touch.