Financial Sponsors
As a leading advisor to the private equity community, we deliver domestic and international opportunities for financial sponsors in the US, Canada, UK & Europe and Asia-Pacific regions.
Extensive Market Coverage With a Global Perspective
Our industry insight, proprietary ideas and execution experience benefit private equity and venture capital firms, family offices and pension funds around the globe.
We coordinate with our global investment banking and advisory teams to provide in-depth knowledge and industry specific expertise to the financial sponsor community.
We have Equity Capital Markets capabilities in issuing equity for both public and private companies. This enables us to expand liquidity options to include IPOs, follow-on offerings and private placements.
Our uniquely independent Debt Advisory & Restructuring capabilities complement our extensive market and deep execution experience.
Our transactions
We have a strong transaction track record delivering opportunities for financial sponsors globally. See some of our recent transactions below:

June 2022
Edge Technology Group
Financial Advisor to Edge Technology Group on its Sale to Thrive a Portfolio Company of Court Square

View transaction detail

Financial Advisor (Sell side)

View transaction detail

Financial Advisor to Made In Network on its Growth Investment from MEP Capital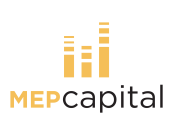 View transaction detail
Meet our team
We believe in developing and nurturing long term client partnerships. Our Financial Sponsors team is keen to explore new opportunities and offer our clients highly relevant services. Please get in touch if you would like to find out more.
We cover a wide range of sectors globally and have the agility to work with our colleagues worldwide to assess strategic opportunities.
We have extensive operations in Asia, Australia, Canada, the Middle-East, the UK & Europe and the US.
Discover our upcoming events around the world.
Company information as at 31 March 2020, shown pro forma for Petsky Prunier transactions. Transactions with undisclosed values not included in total value figure
Transactions valued above C$1.5 million
How can we help?
If you would like to find out more about Canaccord Genuity or any of our services, please get in touch.