REIS
August 2018

US$278m
Financial Advisor to Reis on sale to Moody's

US$278m
Canaccord Genuity acts as exclusive financial advisor to Reis on its sale to Moody's
Canaccord Genuity is pleased to announce that on August 30, 2018, Reis, Inc., entered into a definitive merger agreement for Moody's Corporation to acquire all outstanding shares of Reis in an all-cash transaction valued at approximately US$278 million.
Reis provides commercial real estate ("CRE") market information and analytical tools to real estate professionals. The company maintains a proprietary database of information on all commercial properties in metropolitan markets and neighborhoods throughout the U.S. This information is used by CRE investors, lenders and other professionals to make informed buying, selling and financing decisions. In addition, Reis data is used by debt and equity investors to assess, quantify and manage the risks of default and loss associated with individual mortgages, properties, portfolios and real estate backed securities. Reis currently provides its information services to many of the nation's leading lending institutions, equity investors, brokers and appraisers.
Moody's Corporation is a leading provider of credit ratings, research, tools and analysis that contribute to transparent and integrated financial markets.
Canaccord Genuity acted as exclusive financial advisor to Reis in connection with the transaction.
More like this

US$46.5m
November 2021
Flagship Communities REIT
View transaction detail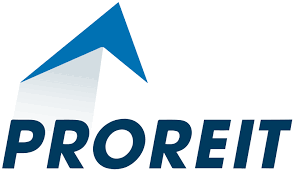 C$69m
October 2021
PRO Real Estate Investment Trust
View transaction detail

C$20m
Lead Underwriter (Bought Deal)
View transaction detail
How can we help?
If you would like to find out more about Canaccord Genuity or any of our services, please get in touch.