Knocking
December 2019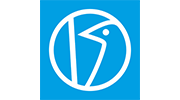 Financial Advisor on strategic growth financing from Apollo Global Management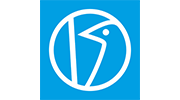 CG Petsky Prunier Advises Knocking on its Strategic Growth Financing from Apollo
CG Petsky Prunier is pleased to announce it has advised Knocking, a leading broadcast media e-commerce platform, on its strategic growth financing from Apollo Global Management. In addition, Apollo's portfolio company, Cox Media Group, has entered into a partnership with Knocking in conjunction with the investment.
Knocking helps media companies monetize within their content by creating a turnkey e-commerce solution that is embedded into their content. The company generates new revenue streams for leading media companies by introducing e-commerce offers and new shopping technologies directly into media content across TV, radio, online, and social, as well as direct-to-consumer offers via email and text. Knocking provides a turnkey package – brand curation, D2C marketing, e-commerce, logistics, and customer service – for media brands, including CNN/HLN, Univision, and Verizon, among others. In addition, Knocking captures powerful first-party data from cross-channel media audiences, which provides significantly more reliable performance data than Nielsen or Comscore.
Apollo is a leading global alternative investment manager with offices in New York, Los Angeles, San Diego, Houston, Bethesda, London, Frankfurt, Madrid, Luxembourg, Mumbai, Delhi, Singapore, Hong Kong, Shanghai and Tokyo. Apollo had assets under management of approximately $280 billion as of December 31, 2018 in private equity, credit and real assets funds invested across a core group of nine industries where Apollo has considerable knowledge and resources.
Cox Media Group is an integrated broadcasting, publishing, direct marketing, and digital media company. The company's operations include broadcast television stations, radio stations, daily newspapers, and non-daily publications.
More like this

US$275m
May 2021
Investor's Business Daily
Financial Advisor to Investor's Business Daily on its Sale to News Corp

View transaction detail

Financial Advisor to Optimad Media on its sale to ORIX Capital Partners

View transaction detail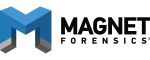 C$115m
April 2021
Magnet Forensics