Sherrill
January 2019

Exclusive Financial Advisor on its sale to Platte River Equity

Canaccord Genuity acts as financial advisor to Sherrill, Inc. on their acquisition by Platte River Equity
Canaccord Genuity is pleased to announce that on January 7, 2019, Sherrill, Inc., a portfolio company of Generation Equity Capital, completed its sale to Platte River Equity. Terms of this transaction were not disclosed.
Founded in 1983 and headquartered in Greensboro, NC, Sherrill is a leading direct-selling distributor and online retailer of arborist tools and equipment. Sherrill's vision is to become the world's leading supplier to all professionals who "Work Elevated". These consumers depend on Sherrill's ropes, technical equipment and clothing to work and pursue their passions safely, efficiently and comfortably high above the ground.
Canaccord Genuity served as exclusive advisor to Sherrill, Inc.
The Canaccord Genuity team consisted of Morgan Ley, Isaiah Knouff and Andrew Palios.
More like this

C$10m
November 2021
The Planting Hope Company
View transaction detail

October 2021
Manitobah Mukluks
Exclusive Financial Advisor (Sell side)

View transaction detail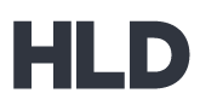 Financial Advisor (Acquisition)

View transaction detail
How can we help?
If you would like to find out more about Canaccord Genuity or any of our services, please get in touch.