Design Public Group_Dec 2020
Design Public Group
December 2020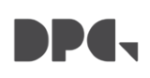 Financial Advisor to Design Public Group on Sale to HNI Corporation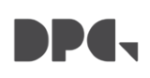 Canaccord Genuity Acts as Exclusive Financial Advisor to Design Public Group on Sale to HNI Corporation (NYSE:HNI)
Canaccord Genuity is pleased to announce that on December 31, 2020, Design Public Group (DPG), a leading e-commerce distributor of high-design furniture and accessories for the office and home, was acquired by HNI Corporation (NYSE:HNI). DPG's assets include consumer-facing e-commerce websites www.designpublic.com and www.danishdesignstore.com, along with a platform and capabilities serving the commercial office and architectural and design channels.
The acquisition of DPG's digitally native platform will allow HNI to accelerate its digital and e-commerce initiatives by expanding its traditional distribution models and extend its reach to a broader consumer group that increasingly buys furniture online.

HNI Corporation (NYSE: HNI) is a manufacturer of workplace furnishings and residential building products, operating under two segments. The Workplace Furnishings segment is a leading global designer and provider of commercial furnishings, going to market under multiple unique brands. The Residential Building Products segment is the nation's leading manufacturer and marketer of hearth products, which include a full array of gas, electric, wood, and pellet-burning fireplaces, inserts, stoves, facings, and accessories. More information can be found on the Corporation's website at www.hnicorp.com.
Canaccord Genuity served as exclusive financial advisor to Design Public Group. The Canaccord Genuity deal team consisted of Morgan Ley, Mark Young, Thomas Johnston and Bronwyn Davies.
More like this

C$10m
November 2021
The Planting Hope Company
View transaction detail

October 2021
Manitobah Mukluks
Exclusive Financial Advisor (Sell side)

View transaction detail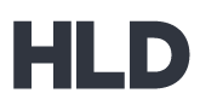 Financial Advisor (Acquisition)

View transaction detail
How can we help?
If you would like to find out more about Canaccord Genuity or any of our services, please get in touch.