Paramount Technologies_Dec 2020
Paramount Technologies
December 2020

Financial Advisor to Paramount Technologies on its recapitalization by Turn/River Capital

Canaccord Genuity acts as Financial Advisor to Paramount Technologies on recapitalization by Turn/River Capital
Canaccord Genuity's Technology, Media, Marketing & Information Services team is pleased to announce that Paramount Technologies, a leading provider of spend management software solutions, was recapitalized by Turn/River Capital. Canaccord Genuity acted as exclusive financial advisor to Paramount.
Paramount's robust web and mobile-based requisition, procurement, expense, and AP automation solution increases buying power, improves budget efficiency, and reduces costs for mid-market and enterprise customers. Paramount's easy-to-use software features strong out-of-the-box integrations with all leading ERP systems, advanced OCR automation capabilities, and leverages a powerful and dynamic rules engine & approval workflow. Through robust automations, streamlined workflows, and enhanced collaboration, Paramount delivers measurable time and cost savings to its diverse set of clients, which includes customers in the professional sports, gaming, healthcare, government, non-profit, and other sectors. Turn/River is a San Francisco-based growth and private equity fund focused on enterprise software companies.
The Canaccord Genuity team consisted of Lisa McClure Byrnes, Andrew Pojani, Isaac Porter and Thomas Johnston.
More like this

Financial Advisor to CloudNine on its significant investment from Crest Rock Partners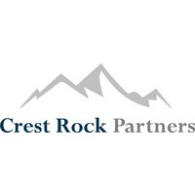 View transaction detail

Financial Advisor to Syntax, a portfolio company of Novacap, has acquired Illumiti


View transaction detail

Financial Advisor to Board.org on its sale to FiscalNote

View transaction detail