Tinuiti
December 2020

Tinuiti, a portfolio company of Mountain Gate Capital, has received an investment from New Mountain Capital LLC.

CG Petsky Prunier Advises Tinuiti on its Investment from New Mountain Capital
The Largest Independent, Tech-enabled Performance Marketing Firm Across Google, Facebook, and Amazon with More than $2 billion in Digital Media Spend Under Management

CG Petsky Prunier is pleased to announce it has advised Tinuiti, Inc., the largest independent performance marketing firm across Google, Facebook, and Amazon, on its investment from New Mountain Capital, a leading growth-oriented investment firm with $28 billion in assets under management. The partnership enables Tinuiti to accelerate its competitive advantage across the entire digital marketing and media landscape through further investment in talent, capabilities, and product, as well as international expansion. Tinuiti was previously a portfolio company of Mountaingate Capital.
Tinuiti has more than $2 billion in digital media under management. With expert knowledge in search, social, Amazon and marketplaces, mobile apps, CRM and email marketing, and more, the company understands success requires both strategy and channel specialization and is relentlessly focused on how consumer attention evolves in today's digital, mobile, and, increasingly, eCommerce-first world. Each solution is delivered leveraging Tinuiti's performance planning framework, GAMMA, and is enabled by Mobius, a proprietary suite of marketing intelligence and media activation technology.
Over the last several years, Tinuiti has executed on a strategic growth plan that has been fueled by organic investments in talent and technology, while also adding new capabilities and expertise through M&A. During this period, the company has achieved tremendous growth, expanding from 150 employees in 2017 to 700 employees in 2020. Tinuiti has been able to accomplish this expansion while driving an intense focus on customer satisfaction and client outcomes, as well as employee culture and opportunity. The Tinuiti management team will continue in their roles, with both CEO Zach Morrison and chief strategy officer Nii Ahene serving on the board of directors.
New Mountain Capital is a New York-based investment firm that manages private equity, public equity, and credit funds with $28 billion in assets under management. New Mountain seeks out what it believes to be the highest quality growth leaders in carefully selected industry sectors and then works intensively with management to build the value of these companies.
CG Petsky Prunier, with a team led by Sanjay Chadda, Lexia Schwartz, Matthew Kratter, and Peter Sullivan, served as exclusive financial advisors to Tinuiti and Mountaingate Capital.
More like this

Financial Advisor to CloudNine on its significant investment from Crest Rock Partners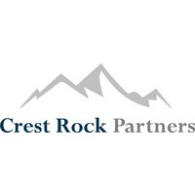 View transaction detail

Financial Advisor to Syntax, a portfolio company of Novacap, has acquired Illumiti


View transaction detail

Financial Advisor to Board.org on its sale to FiscalNote

View transaction detail