Deutsche Beverage Technology_Feb_2020
Deutsche Beverage Technology
February 2020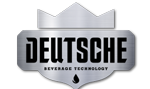 Financial Advisor on sale to The Middleby Corporation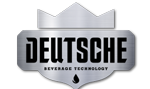 Canaccord Genuity advises Deutsche Beverage Technology in its acquisition by The Middleby Corporation (NASDAQ:MIDD)
Canaccord Genuity is pleased to announce that its client Deutsche Beverage Technology ("Deutsche") was acquired by The Middleby Corporation ("Middleby") on February 28, 2020.
Based in Charlotte, NC, Deutsche is a technology leader in beverage and liquid processing, offering a wide variety of advanced solutions for beer, cold brew coffee, kombucha and other liquid extraction applications. The company is well-positioned in fast growing traditional beverage markets and emerging segments such as hemp and cannabis extraction with a differentiated technology and highly engineered products. Deutsche will be part of Middleby's food processing portfolio of brands and will allow Middleby to expand its product offering to beverage producers seeking higher margin beverage programs.
Deutsche was a portfolio company of Third Century Investment Associates.
The Canaccord Genuity relationship team consisted of Morgan Ley, Isaiah Knouff, JP Michaud and Andrew Palios.
More like this

C$10m
November 2021
The Planting Hope Company
View transaction detail

October 2021
Manitobah Mukluks
Exclusive Financial Advisor (Sell side)

View transaction detail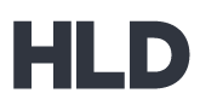 Financial Advisor (Acquisition)

View transaction detail
How can we help?
If you would like to find out more about Canaccord Genuity or any of our services, please get in touch.