Harrison Scott Publications - Feb 2020
Harrison Scott Publications
February 2020

Financial Advisor on sale to Green Street Advisors

CG Petsky Prunier Advises Harrison Scott Publications on Its Sale of Four Leading Publications to Green Street Advisors
CG Petsky Prunier is pleased to announce it has advised Harrison Scott Publications on its sale of four leading publications that serve the commercial real estate and financial industries — Real Estate Alert, Commercial Mortgage Alert, Hedge Fund Alert, and Asset-Backed Alert — to Green Street Advisors, the premier provider of research, advisory, and analytics to the commercial real estate industry in North America and Europe. Green Street is a portfolio company of Welsh, Carson, Anderson & Stowe.
Real Estate Alert provides subscribers with weekly intelligence on the oncoming risks and opportunities in the U.S. commercial property market. Commercial Mortgage Alert delivers exclusive news and data on behind-the-scenes activities in real estate finance and securitization. Hedge Fund Alert helps readers understand developments in the fund-management space. And, Asset-Backed Alert highlights news in the securitization business, including the worldwide markets for asset-backed securities, mortgage-backed securities, and collateralized loan obligations.
These high-quality publications will complement Green Street's existing research, advisory, and analytics capabilities and expand the firm's value proposition by offering independent news as a fourth medium that delivers unique and actionable market intelligence. This transaction represents a significant step for Green Street as it executes on a new growth strategy, building upon its 30+ years of market leadership to extend and further enhance its offerings for its customers.
Andy Albert, the Co-Founder and Publisher of these four publications said, "We are thrilled to join Green Street, the market leader for actionable commercial real estate intelligence. We have long respected Green Street's independent and unbiased approach. We look forward to becoming part of Green Street and continuing to provide actionable news to our valued readers.
More like this

C$15m
July 2021
Canaccord Genuity G Ventures Corp
View transaction detail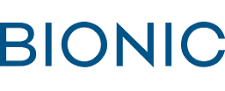 Financial Advisor to Bionic on its Sale to Accenture Interactive

View transaction detail

Exclusive Financial Adviser on the disposal of a majority stake to RGIS
View transaction detail