SeaSpine
April 2021

US$101m
Joint Bookrunner (Follow-On)

US$101m
Canaccord Genuity acts as Joint Bookrunning Manager for upsized $100.9 million public offering of common stock by SeaSpine Holdings Corporation
Canaccord Genuity is pleased to announce that on April 20, 2021, it completed an upsized public offering of common stock for SeaSpine Holdings Corporation (NASDAQ: SPNE) (the "Company"). The Company issued a total of 5,175,000 shares of its common stock at a price to the public of $19.50 per share, which includes the full exercise of the underwriters' overallotment option. The gross proceeds to the Company, before deducting the underwriting discounts and commissions and estimated offering expenses, were approximately $100.9 million. The Company intends to use a portion of the net proceeds from the offering to finance the cash consideration of $27.5 million for its acquisition of 7D Surgical. The Company intends to use the remaining net proceeds from the offering for working capital and other general corporate purposes, which may include acquisitions or investments in complementary businesses, technologies or other assets.
Canaccord Genuity acted as Joint Bookrunning Manager for the offering.
SeaSpine Holdings Corporation designs, develops and commercializes surgical solutions for the treatment of patients suffering from spinal disorders. The Company offers a comprehensive portfolio of orthobiologics and spinal implants solutions to meet the varying combinations of products that neurosurgeons and orthopedic spine surgeons need to perform fusion procedures on the lumbar, thoracic and cervical spine.
Canaccord Genuity is focused on the corporate finance needs associated with growth companies in the United States, Canada, Europe and Asia. We are structured to provide our clients with a full range of global investment banking services, including corporate finance, research, sales and trading. Our thematic research focusing on companies around the world provides our firm with unique access to growth investors. In the last twelve months, the firm executed 283 public financings that raised approximately $46.7 billion and advised on 75 M&A assignments.
We would welcome the chance to work with you in the future. Please feel free to contact any of our team members if we can be of assistance.
More like this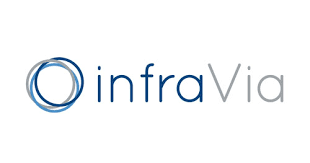 October 2021
InfraVia Capital Partners
Exclusive Financial Adviser

View transaction detail

Financial Advisor (Buy-side)

View transaction detail
US$872m
September 2021
Vicarious Surgical Inc.
Financial/Capital Markets Advisor
View transaction detail