Akoya Biosciences, Inc._April 2021
Akoya Biosciences, Inc
April 2021

US$151m
Joint Bookrunner (IPO)

US$151m
Canaccord Genuity acts as Joint Bookrunning Manager for upsized $151.3 million initial public offering of common stock by Akoya Biosciences, Inc.
Canaccord Genuity is pleased to announce that on April 20, 2021, it completed an upsized initial public offering of common stock for Akoya Biosciences, Inc. (NASDAQ: AKYA) (the "Company"). The Company issued a total of 7,567,000 shares of its common stock at a price to the public of $20.00 per share, at the top of the filling range of $18.00 to $20.00, and includes the full exercise of the underwriters' overallotment option. The gross proceeds to the Company, before deducting the underwriting discounts and commissions and estimated offering expenses, were approximately $151.3 million. The Company intends to use the net proceeds from the offering to expand its commercial operations to grow and support the installed base of its instruments among life sciences research customers, fund the Company's research and development efforts to expand the applications of its current instruments and to create enhanced products with the Company's platform of technologies and for working capital and general corporate purposes. The Company may also use a portion of the net proceeds for acquisitions of, or strategic investments in, complementary businesses, products, services or technologies.
Canaccord Genuity acted as Joint Bookrunning Manager for the offering.
Akoya Biosciences, Inc. develops comprehensive single-cell imaging solutions that allow researchers to phenotype cells with spatial context and visualize how they organize and interact to influence disease progression and treatment response. Akoya's spatial biology solutions measure cells and proteins by providing biomarker data in its spatial context while preserving tissue integrity.
Canaccord Genuity is focused on the corporate finance needs associated with growth companies in the United States, Canada, Europe and Asia. We are structured to provide our clients with a full range of global investment banking services, including corporate finance, research, sales and trading. Our thematic research focusing on companies around the world provides our firm with unique access to growth investors. In the last twelve months, the firm executed 283 public financings that raised approximately $46.7 billion and advised on 75 M&A assignments.
More like this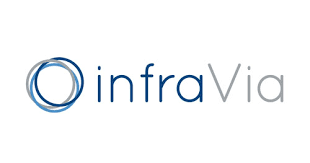 October 2021
InfraVia Capital Partners
Exclusive Financial Adviser

View transaction detail

Financial Advisor (Buy-side)

View transaction detail
US$872m
September 2021
Vicarious Surgical Inc.
Financial/Capital Markets Advisor
View transaction detail