Compre Group
April 2021

Sole Financial Adviser to CBPE and Compre on the Sale of Compre to Cinven and BCI

Canaccord Genuity acts as Sole Financial Adviser to CBPE and Compre on the sale of Compre to Cinven and BCI
Canaccord Genuity is pleased to announce that it has acted as sole financial adviser to CBPE Capital LLP ("CBPE") and Compre Group ("Compre") on the sale of Compre to Cinven and British Columbia Investment Management Corporation ("BCI").
Compre is a leading international insurance and reinsurance legacy specialist focussed on the acquisition and management of non-life run-off portfolios, with operations in the UK, Finland, Germany, Malta, Switzerland and Bermuda.
Cinven is one of Europe's largest private equity firms having completed transactions in excess of €70 billion. This transaction represents the second investment from Cinven's new financial services sector-focused strategy. With over C$170bn of managed assets, BCI is one of Canada's largest asset managers.
The transaction further reinforces our market leading position as a financial adviser in the insurance sector and demonstrates the strength of our relationships with financial investors on both sides of the Atlantic.
The Financial Services investment banking practice has an exceptional track record having completed eight transactions over the last 24 months.
More like this

£42m
September 2021
Gresham House plc
Nomad, Joint Global Coordinator and Joint Broker
View transaction detail

£304m
September 2021
XPS Pensions Group plc
View transaction detail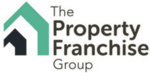 £100m
August 2021
The Property Franchise Group Plc
View transaction detail