Duke Royalty
April 2021

£35m
Joint Bookrunner and Joint Broker (Fundraise)

£35m
Canaccord Genuity acts as Joint Bookrunner and Joint Broker to Duke Royalty on its £35 million Fundraise
Canaccord Genuity's Corporate Broking team is pleased to announce it has acted as Joint Bookrunner and Joint Broker on a £35 million placing and PrimaryBid offer (the "Fundraise") for Duke Royalty Ltd ("Duke Royalty").
Duke Royalty provides alternative capital solutions to a diversified range of profitable and long-established businesses in Europe and abroad. Duke Royalty's team provide financing solutions to private companies that are in need of capital but whose owners wish to maintain equity control of their business. Duke Royalty's royalty investments are intended to provide robust, stable, long term returns to its shareholders.
Duke Royalty intends to use the net proceeds of the Fundraise to fund investments into two new royalty partners; to provide follow on investment into an existing royalty partner, and to fund the longer-term pipeline of future royalty investments.
Duke Royalty is listed on the AIM market under the ticker DUKE and is headquartered in Guernsey.
More like this

£42m
September 2021
Gresham House plc
Nomad, Joint Global Coordinator and Joint Broker
View transaction detail

£304m
September 2021
XPS Pensions Group plc
View transaction detail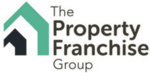 £100m
August 2021
The Property Franchise Group Plc
View transaction detail