Fusion92
April 2021

Financial Advisor to Fusion92 on its investment from Serata Capital Partners

CG Petsky Prunier Advises Tech-Enabled, Data-Driven Marketing Services Firm Fusion92 on its Strategic Investment from Serata Capital Partners in Partnership with Landon Capital Partners
CG Petsky Prunier is pleased to announce it has advised Fusion92, a technology-enabled and data-driven marketing services firm that provides innovative and integrated solutions for the chief marketing officers of leading brands to solve their business and marketing challenges, on its strategic investment from Austin-based, middle market private equity firm Serata Capital Partners in partnership with Boston-based family office Landon Capital Partners.

Headquartered in Chicago, Fusion92 provides innovative and integrated marketing solutions that span across strategy and innovation, experience design and production, and media activation and optimization. By leveraging a powerful combination of proprietary and best-in-class marketing and advertising technologies, Fusion92 builds and deploys solutions to solve client-specific challenges, including acquisition cost reduction, traffic generation, sales conversion, enhanced digital experiences, and brand awareness. A strong client roster of Fortune 500 and high-growth organizations, includes Fiserv, Univision, H&R Block, Pathway, Buddig, Bosch, New York Life, Lukka Tax, AJ Gallagher, and Corelle Brands, among others.

CEO and founder Matt Murphy and president Doug Dome will continue to lead the company. Having experienced strong growth and after successfully integrating a number of acquisitions historically, Fusion92 joins with its new investment partners to accelerate organic growth further and enhance the company's resources, capabilities, and geographic presence through selective strategic acquisitions. While Fusion92 will consider a wide array of acquisition opportunities, priorities are those with $1-$10 million of EBITDA and an emphasis on data science, paid media buying, e-commerce development, and digital transformation consulting.

Serata Capital Partners (SCP) is a middle-market private equity firm based in Austin, Texas, with a mission to create partnerships that build real, lasting value for business owners, employees, and investors. The firm seeks to partner with companies across the broader B2B services and consumer products spaces with $4-$15 million of EBITDA and a true willingness to partner strategically toward growth, as exhibited by operational continuity and significant retained investment. SCP drives value through its substantial network of operating and advisory partners, experience in process and systems improvement, and ability to concentrate on a select number of investments at any given time.

Landon Capital Partners (LCP) is the direct private equity investment group of the Landon family and its select family office co-investment partners. LCP invests in middle market private equity opportunities in the United States. The firm's mission is to source, acquire, and manage lower middle market private equity buyouts, targeting opportunities for control equity positions in companies with $5-$20 million of EBITDA. Preferred LCP investment targets display a high percentage of recurring revenue and strong free cash flow conversion and seek to leverage LCP's flexible approach to partnership and long-term growth orientation. LCP began operations in 2015 and has offices in Boston and London.

CG Petsky Prunier, with a team led by Clayton Young, Michael Petsky, and Kevin Lynch served as exclusive financial advisor to Fusion92.
More like this

Financial Advisor to CloudNine on its significant investment from Crest Rock Partners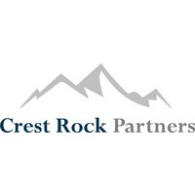 View transaction detail

Financial Advisor to Syntax, a portfolio company of Novacap, has acquired Illumiti


View transaction detail

Financial Advisor to Board.org on its sale to FiscalNote

View transaction detail