GiveGab
April 2021

Financial Advisor to GiveGab on its sale to EveryAction

Canaccord Genuity Advises Fundraising Software Specialist GiveGab on Sale to EveryAction
The Number One Giving Day Platform Joins with the Fastest-Growing, Second-Largest Nonprofit Software Provider
Canaccord Genuity is pleased to announce that it has advised GiveGab, Inc., the market leader in hosting "Giving Day" nonprofit fundraising campaigns, on its sale to EveryAction, a portfolio company of Insight Partners.
GiveGab is the #1 digital solution for "Giving Days" and year-round fundraising tailored to cause-based organizations, community foundations, education institutions, hospital foundations, and public media outlets. With customer satisfaction at its core value, GiveGab started building meaningful relationships with nonprofits in 2011 and quickly grew the company's connections through powering community-wide Giving Days in 2015. GiveGab further elevated its influence in the nonprofit fundraising space with the acquisition of Kimbia in 2018.
With its highly successful Giving Day campaigns, GiveGab has made an indelible mark on communities and schools across America. The company has helped more than 40,000 nonprofits raise in excess of $2 billion for great causes worldwide. GiveGab's Giving Days grow donations 10 times faster than any other giving channel, while retaining donors three times more effectively.
EveryAction offers best-in-class digital, development, and organizing SaaS products, with a unified customer relationship management (CRM) platform that serves nonprofits of all sizes. Headquartered in Washington, D.C., EveryAction is fueled by passionate people who truly care about doing more good with a love of important causes and innovative technology.
With the addition of GiveGab, EveryAction is now the fastest-growing and second-largest nonprofit software provider, with nearly 400 employees and annual revenues approaching $100 million. GiveGab is the fifth acquisition that EveryAction has made since 2018, following the acquisitions of ActionKit, BSD Tools, DonorTrends, and Mobilize.
Canaccord Genuity, with a team led by Geoff Rhizor, Andrew Pojani, and Wesley Rossiter, served as exclusive financial advisor to GiveGab. This is the Canaccord Genuity teams 3rd closed advisory transaction in the nonprofit space in the past eight months and 10th transaction in the broader member management sector.
More like this

Financial Advisor to CloudNine on its significant investment from Crest Rock Partners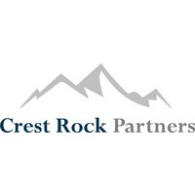 View transaction detail

Financial Advisor to Syntax, a portfolio company of Novacap, has acquired Illumiti


View transaction detail

Financial Advisor to Board.org on its sale to FiscalNote

View transaction detail