Canadian Net
August 2021

C$20m
Lead Underwriter (Bought Deal)

C$20m
Canaccord Genuity Acts as Lead Underwriter to Canadian Net Real Estate Investment Trust on its $20 Million Bought Deal
First bought deal for Canadian Net REIT.
Canaccord Genuity is pleased to announce that on August 3, 2021, Canadian Net REIT ("Canadian Net") completed a bought deal equity financing for gross proceeds to Canadian Net of $20 million. Canadian Net intends to use the net proceeds from the offering to fund announced and future acquisitions, planned development projects, to repay certain indebtedness which may be subsequently redrawn, and for general business and working capital purposes.
This is Canadian Net's largest equity offering to-date, and its first by way of bought deal. The financing was approximately 17x over-subscribed and was significantly institutionally subscribed, with 11 institutional investors comprising approximately 66% of the overall allocation.
Canaccord Genuity acted as lead left underwriter on the offering. The Canaccord Genuity team was led by Dan Sheremeto, Olivier Setlakwe, Ron Sedran, Balraj Parhar, and Matthias Eyford.
More like this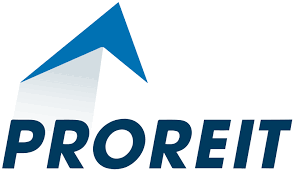 C$69m
October 2021
PRO Real Estate Investment Trust
View transaction detail

C$20m
Lead Underwriter (Bought Deal)
View transaction detail

C$17m
November 2020
Fronsac Real Estate Investment Trust
Co-Lead Underwriter (Follow-on)