The Property Franchise Group Plc_august 2021
The Property Franchise Group Plc
August 2021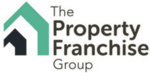 £100m
Nomad and Broker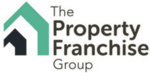 £100m
Canaccord Genuity has been appointed as Nomad andBroker to The Property Franchise Group Plc
Canaccord Genuity's Corporate Broking Team is pleased toannounce it has been appointed as Nomad and Broker to TheProperty Franchise Group Plc ("TPFG" or the "Company").
The Property Franchise Group plc is engaged in residentialproperty franchise business. The Company operates as afranchise model focused on the United Kingdom's residentiallettings and property management services offered to privateclients. It also offers estate agency services. TPFG is home to 500franchise owners across more than 430 high street locations andanother 120 hybrid agents, making the Company the UK's largest property franchisor.
This is the 16th new client appointment for Canaccord Corporate Broking since January 2021.
More like this

£42m
September 2021
Gresham House plc
Nomad, Joint Global Coordinator and Joint Broker
View transaction detail

£304m
September 2021
XPS Pensions Group plc
View transaction detail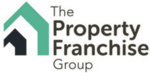 £100m
August 2021
The Property Franchise Group Plc
View transaction detail