Kaledio
February 2021

US$69m
Lead Manager (Follow-On)

US$69m
Canaccord Genuity Acted as a Lead Manager in a Follow-On Offering for Kaleido Biosciences, Inc.
Transaction Overview:

Kaleido Biosciences, Inc. (the "Company") (Nasdaq:KLDO), priced its $60.4 million public offering on February 3, 2021 at a price of $11.50 per share. The Company issued 5,250,000 shares of common stock. The Underwriters exercised their option to purchase an additional 787,500 shares of common stock at a public offering price, bringing the total proceeds to $69.4 million, less the underwriting discounts and commissions. Kaleido intends to use the net proceeds from the offering, in addition to its existing cash resources, to fund its continued research and development activities, including the completion of the ongoing clinical studies of KB109 in patients with mild-to-moderate COVID-19 and the ongoing clinical study of KB295 in patients with mild-to-moderate ulcerative colitis; to conduct additional studies or initiate preparation for commercialization of KB109 if current studies in patients with mild-to-moderate COVID-19 are successful; to generate additional data and/or begin clinical studies in other areas such as immuno-oncology, cardiometabolic and liver diseases and diseases associated with pathogens; to fund any other research and development activities that relate to its current and future clinical and preclinical activities; and the remainder for planned general and administrative expenses, working capital and other general corporate purposes.

Company Overview:
​​​​​​​
Kaleido Biosciences is a clinical-stage healthcare company with a differentiated, chemistry-driven approach to targeting the microbiome to treat disease and improve human health. The Company has built a proprietary product platform to enable the rapid and cost-efficient discovery and development of novel Microbiome Metabolic Therapies (MMT™). MMTs are designed to modulate the metabolic output and profile of the microbiome by driving the function and distribution of the gut's existing microbes. Kaleido is advancing a broad pipeline of MMT candidates with the potential to address a variety of diseases and conditions with significant unmet patient needs.
More like this

US$70m
October 2021
Lucid Diagnostics Inc.
View transaction detail

Financial Advisor (Buy-side)

View transaction detail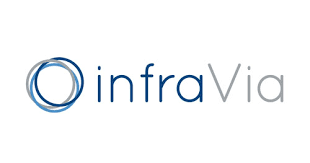 September 2021
InfraVia Capital Partners
Exclusive Financial Adviser

View transaction detail