Travere Therapeutics Inc._Feb 2021
Travere Therapeutics Inc.
February 2021

US$175m
Lead Manager (Follow-on)

US$175m
Canaccord Genuity Acted as a Lead Manager in a Follow-On Offering for Travere Therapeutics, Inc.
​​​​​​​​​​​Transaction Overview:
Travere Therapeutics, Inc. (the "Company") (Nasdaq:TVTX), priced its $175.2 million public offering on February 11, 2021 at a price of $26.75 per share. The Company issued 6,550,000 shares of common stock. The Underwriters exercised their option to purchase an additional 982,500 shares of common stock at the public offering price, bringing the total gross proceeds to $201.5 million, less the underwriting discounts and commissions.
Company Overview:
Travere is a biopharmaceutical company that comes together every day to help patients, families and caregivers of all backgrounds as they navigate life with a rare disease. On this path, the Company knows the need for treatment options is urgent – that is why the global team works with the rare disease community to identify, develop and deliver life-changing therapies. In pursuit of this mission, Travere continuously seeks to understand the diverse perspectives of rare patients and to courageously forge new paths to make a difference in their lives and provide hope – today and tomorrow.
More like this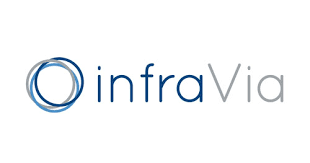 October 2021
InfraVia Capital Partners
Exclusive Financial Adviser

View transaction detail

Financial Advisor (Buy-side)

View transaction detail
US$872m
September 2021
Vicarious Surgical Inc.
Financial/Capital Markets Advisor
View transaction detail