HLD Group
July 2021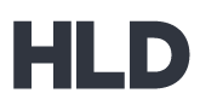 €370m
Financial Adviser (Acquisition)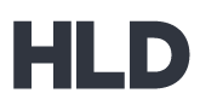 €370m
Canaccord Genuity acted as Financial Adviser to HLD Groupon the acquisition of Photonis
Canaccord Genuity is pleased to announce that its client, HLDGroup, completed on 22 July 2021 the acquisition of Photonis (the"Company") from private equity funds Ardian. The transactionvalues the Company at c.€370m.
Photonis is a French manufacturer of tubes used to amplify lightmainly for night vision solutions, scientific detectors used in spaceexploration, and nuclear industry, and specific tubes for defenceapplications. The Company designs high-technology componentssold in products with both defence and commercial applications,generating c.€150m of sales in 2020. Photonis has a globalfootprint with four production plants: Brive (France), Roden (Netherlands), Lancaster (US) andSturbridge (US), which are key assets given country specific export regulation constraints ondefence-related products.
Canaccord Genuity has been instrumental in structuring a winning offer in a disposal processsurrounded by national sovereignty and political considerations and securing a c.€200m unitranchefinancing to guarantee the certainty of execution.
This transaction further reinforces Canaccord Genuity's credentials in defence industry as well as itsrelationships with private equity funds, namely HLD Group and Ardian.
More like this

October 2021
ESS Tech, Inc.
Capital Markets Advisor (SPAC)

View transaction detail

September 2021
Castings plc
View transaction detail

£55m
August 2021
Esken Limited
Joint Sponsor, Joint Global Co-ordinator and Joint Bookrunner (Firm Placing and Placing and Open Offer)
View transaction detail
How can we help?
If you would like to find out more about Canaccord Genuity or any of our services, please get in touch.