K3 Capital Group plc
July 2021

£10m
Joint Bookrunner and JointBroker (Placing)

£10m
Canaccord Genuity acts as Joint Bookrunner and JointBroker to K3 Capital Group plc on its £10 million Placing to fund acquisitions
Canaccord Genuity's Corporate Broking team is pleased toannounce it has acted as Joint Bookrunner and Joint Broker on a£10 million placing (the "Placing") for K3 Capital Group plc ("K3Capital" or "Group") to fund acquisitions.
K3 Capital (LSE: K3C) is a multi-disciplinary professional servicesfirm providing advisory services to SMEs, with operationsthroughout the UK and overseas. The Group's medium-termstrategy is to build a wider group of growing and complementaryprofessional services businesses to provide SME's with high quality advice across specialistdisciplines.
In line with the Group's strategy to acquire value accretive businesses, the Placing was conducted tofund the acquisitions of Knight Corporate Finance Group Limited, a specialist M&A advisory firm, andKnight R&D Limited, a specialist R&D tax advisory firm.
More like this

£42m
September 2021
Gresham House plc
Nomad, Joint Global Coordinator and Joint Broker
View transaction detail

£304m
September 2021
XPS Pensions Group plc
View transaction detail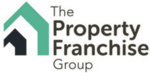 £100m
August 2021
The Property Franchise Group Plc
View transaction detail