VisiQuate
July 2021

US$50m
Exclusive Financial Advisor

US$50m
Canaccord Genuity Advises VisiQuate on its $50 million Growth Equity Investment from Sixth Street Growth
Canaccord Genuity is pleased to announce that it advised VisiQuate, the leading provider of advanced analytics and AI-powered automation offerings to America's most respected healthcare providers, on its $50 million growth equity investment from Sixth Street Growth to advance digital innovation in healthcare revenue cycle data management and analytics.

​​​​​​​VisiQuate partners with leading health systems, academic medical centers, provider organizations and medical device companies to help optimize financial, clinical and operational performance in pursuit of Peak Business Health. Through a purpose-built data integration engine with impressive data transformation capabilities, VisiQuate enables users across healthcare organizations to evaluate complex data from multiple sources to gain insights on key trends, patterns and anomalies and generate actionable workflows.

With targeted analytics solutions in revenue management, denials management, self-pay segmentation and patient access, the Company's comprehensive revenue cycle offering enables clients to reduce denials, improve cash flow, identify systemic revenue cycle issues and automate key revenue cycle functions. In addition to its financial applications, the Company's platform also supports HealthMobile.D, VisiQuate's chronic disease management analytics solution. Focused initially on the diabetes market with the opportunity to expand seamlessly to address other chronic conditions and disease states, HealthMobile.D analyzes patient data to provide role-specific clinical insights to payors, providers, patients and care teams to improve patient outcomes.

Through this funding, VisiQuate and its management team will begin its partnership with Sixth Street, a global investment firm with over $50 billion in assets under management and committed capital. Sixth Street has a distinguished track record in the healthcare technology space with current and past investments including Caris Life Sciences, Datavant, DrFirst, MDLive and Medsphere.

This transaction represents Canaccord Genuity's HCIT group's fifth recent successful revenue cycle technology engagement, including Vitalware's acquisition by Health Catalyst and ChartWise Medical Systems' acquisition by Iodine Software within the past year.
​​​​​​​
Canaccord Genuity served as the exclusive financial advisor to VisiQuate.
More like this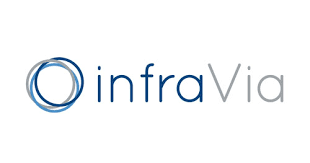 October 2021
InfraVia Capital Partners
Exclusive Financial Adviser

View transaction detail

Financial Advisor (Buy-side)

View transaction detail
US$872m
September 2021
Vicarious Surgical Inc.
Financial/Capital Markets Advisor
View transaction detail