Blue Apron Holdings Inc.
June 2021

Sole Bookrunner

Canaccord Genuity Acts as Sole Bookrunner for Blue Apron's Public Offering of Class A Common Stock
Canaccord Genuity is pleased to announce that on June 18th, 2021, its client, Blue Apron Holdings, Inc. ("Blue Apron" or the "Company") (NYSE: APRN) closed its underwritten public offering of 5,411,900 shares of its Class A common stock, which includes the exercise in full of the underwriter's option to purchase 705,900 shares, at a public offering price of $4.25 per share.
The gross proceeds from the offering, before deducting underwriting discounts and commissions and other offering expenses payable by Blue Apron are approximately $23 million.
Canaccord Genuity acted as the sole book-running manager for the offering.
Blue Apron's vision is "better living through better food." Launched in 2012, Blue Apron offers fresh, chef-designed recipes that empower home cooks to embrace their culinary curiosity and challenge their abilities to see what a difference cooking quality food can make in their lives. Through its mission to spark discovery, connection and joy through cooking, Blue Apron continuously focuses on bringing incredible recipes to its customers, while minimizing its carbon footprint, reducing food waste, and promoting diversity and inclusion.
The Canaccord Genuity team included Jason Partenza, Evan Gabriel, and Damon Kim from Investment Banking and Jennifer Pardi, Brian O'Connor, Mike Wright, and Brooke Szczygiel from Equity Capital Markets.
More like this

September 2022
Synoptek, Inc.
Financial Advisor to Synoptek on its Majority Investment from Quad-C Management

View transaction detail

September 2022
Searchspring
Financial Advisor to Searchspring on its Strategic Investment from PSG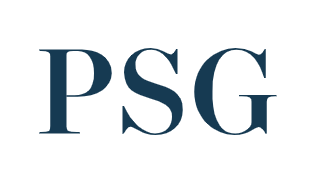 View transaction detail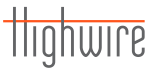 Financial Advisor to Highwire on its Strategic Investment from Shamrock Capital

View transaction detail
How can we help?
If you would like to find out more about Canaccord Genuity or any of our services, please get in touch.