Hut 8
June 2021

C$115m
Sole Bookrunner (Bought/NASDAQ Listing)

C$115m
Canaccord Genuity acts as Sole Bookrunner on CAD$115 million Bought Deal Unit Offering by Hut 8 Mining Corp. (TSX: HUT) on the Toronto Stock Exchange in coordination with NASDAQ Listing
Canaccord Genuity is pleased to announce that on June 15, 2021, Hut 8 Mining Corp. ("Hut 8", or the "Company") (TSX/NASDAQ: HUT) closed its previously announced bought deal unit offering of 23,000,000 units at a price of C$5.00 per unit for gross proceeds to the Company of C$115,000,000, which includes 3,000,000 units issued with the full exercise of the over-allotment option granted to the underwriters. Each unit is comprised of one common share of the Company and one-half of one common share purchase warrant of the Company. Each warrant entitles the holder to acquire one common share of the Company at an exercise price of C$6.25 for a period of 24 months.
The net proceeds of the Offering are anticipated to be used by the Company: (i) to fund expansion of digital mining sites; (ii) to expand the Company's available power capacity; (iii) to fund new commitments to purchase additional digital mining equipment; (iv) to fund potential strategic partnerships, joint ventures or acquisitions; and (v) for general corporate purposes and working capital.
Hut 8 has been approved for listing on the NASDAQ under the ticker symbol HUT and expects its shares to begin trading on Nasdaq on June 15th.
Canaccord Genuity acted as Sole Bookrunner for the offering.
Hut 8 is one of North America's oldest, largest and innovation-focused bitcoin miners. Hut 8 has one of the highest installed capacity rates in the industry. Recently ranked 11th (of 10,000) on the 2021 OTCQX® Best 50, and the first publicly traded miner on the TSX, the Hut 8 leadership team is continually looking for ways to accelerate innovation in high performance computing and the blockchain ecosystem.
More like this

September 2022
Synoptek, Inc.
Financial Advisor to Synoptek on its Majority Investment from Quad-C Management

View transaction detail

September 2022
Searchspring
Financial Advisor to Searchspring on its Strategic Investment from PSG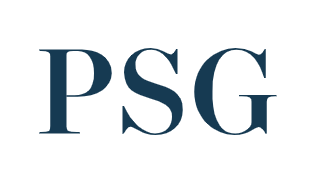 View transaction detail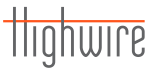 Financial Advisor to Highwire on its Strategic Investment from Shamrock Capital

View transaction detail
How can we help?
If you would like to find out more about Canaccord Genuity or any of our services, please get in touch.