Begbies Traynor Group_March 2021
Begbies Traynor Group
March 2021

£22m
Nominated Adviser, Joint Bookrunner and Joint Broker (Fundraise and Acquisition)

£22m
Canaccord Genuity acts as Nominated Adviser, Joint Bookrunner and Joint Broker to Begbies Traynor Group plc on its £22 million Fundraise and Acquisition
Canaccord Genuity's Corporate Broking team is pleased to announce it has acted as Nominated Adviser, Joint Bookrunner and Joint Broker on a £22 million Fundraise and Acquisition for Begbies Traynor Group plc ("Begbies Traynor", or the "Company").
Begbies Traynor is a leading business recovery, financial advisory and property services consultancy in the UK and listed on the London Stock Exchange (AIM:BEG). The Company provides its services via a nationwide network of over 70 offices, with clients ranging from small businesses and professional advisers to large corporations and financial institutions.
The Company has announced the acquisition of David Rubin & Partners Limited ("DRP"), a long-established insolvency practice with offices in London and Guernsey, for a total maximum consideration of £25 million. The Company has raised £22m through a placing to fund the acquisition and an existing pipeline of opportunities and for general corporate purposes. The Company has a strategy to increase the scale and quality of its business through value-accretive acquisitions. The Fundraise was significantly over subscribed, with the shares placed with new and existing investors.
More like this

£42m
September 2021
Gresham House plc
Nomad, Joint Global Coordinator and Joint Broker
View transaction detail

£304m
September 2021
XPS Pensions Group plc
View transaction detail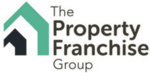 £100m
August 2021
The Property Franchise Group Plc
View transaction detail