Equals Group plc_March 2021
Equals Group plc
March 2021

£65m
Nominated Adviser and Sole Broker

£65m
Canaccord Genuity has been appointed as Nomad and Sole Broker to Equals Group plc
Canaccord Genuity's Corporate Broking Team is pleased to announce it has been appointed as Nominated Adviser and Sole Broker to Equals Group plc ("Equals" or the "Group").
Equals is a challenger in the financial services sector catering for both business and retail customers. Operating under an e-money licence, the Group provides high-quality products including international payments, expense management, current accounts, credit facilities, multi-currency cards and travel cash.
Founded in 2007, the Group listed on AIM in 2014 and currently employs around 250 staff across sites in London and Chester. Canaccord has acted as broker to the Company since January 2019.
More like this

£42m
September 2021
Gresham House plc
Nomad, Joint Global Coordinator and Joint Broker
View transaction detail

£304m
September 2021
XPS Pensions Group plc
View transaction detail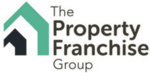 £100m
August 2021
The Property Franchise Group Plc
View transaction detail