Investor's Business Daily_May 2021
Investor's Business Daily
May 2021

US$275m
Financial Advisor to Investor's Business Daily on its Sale to News Corp

US$275m
Canaccord Genuity Advises Investor's Business Daily on its Pending Sale to Newscorp for $275 million
Digitally-Focused Financial News, Tools, and Research Business with More Than 90% Digital Revenue and Subscriptions will be Operated by News Corp's Dow Jones Division

Canaccord Genuity is pleased to announced it has advised Investor's Business Daily on its pending sale to News Corp for $275 million. The high-margin, profitable, and rapidly growing digital-first financial news and research business will be operated by News Corp's Dow Jones division. IBD was previously owned by O'Neil Capital Management.

Investor's Business Daily (IBD), which operates the Investors. com website, was founded by William O'Neil in 1984, who had begun studying the best stocks of all time and discovered seven common traits these stocks displayed just before they made their biggest gains. The company has experienced double-digit growth over the past several years, with digital now representing more than 90% of IBD's revenues and subscriptions. A majority of IBD's annual revenues and profits come from the company's unique investor tools, research, and analysis products, which have experienced sharp increases in popularity and profitability, as more and more investors seek out quality information through digital products to guide their financial decisions.

The rapid growth in IBD's digital revenue has been driven by the expansion of the company's digital subscriber base, now nearly 100,000 digital subscribers across its platforms. IBD publishes a print edition once a week, in addition to continually updated news on investors. com, which reached an audience of 10.8 million average monthly unique visitors in February 2021, according to Adobe Analytics. IBD, in collaboration with TechnoMetrica Market Intelligence, conducts IBD/TIPP polls, which were rated among the most accurate presidential polls in 2012, 2016, and 2020.

Post-acquisition, IBD, which has approximately 130 employees, will continue to operate out of its headquarters in Los Angeles and will operate as a stand-alone brand as part of Dow Jones.

News Corp (Nasdaq: NWS, NWSA; ASX: NWS, NWSLV) is a global, diversified media and information services company focused on creating and distributing authoritative and engaging content and other products and services. The company comprises businesses across a range of media, including digital real estate services, subscription video services in Australia, news and information services, and book publishing. Headquartered in New York, News Corp operates primarily in the United States, Australia, and the United Kingdom, and its content and other products and services are distributed and consumed worldwide

The acquisition of IBD will expand Dow Jones' offerings with the addition of proprietary data and tools to professional and retail investors to help them zero in on top-performing stocks. IBD will greatly enhance News Corp's e-expertise in finance, with compelling digital coverage, unique tools, and high-yielding services, which News Corp will be able to cross-sell and up-sell with Dow Jones financial products and provide specialist insights for a knowing business audience.

The transaction will be transformative for News Corp, as investor interest is surging in stock and bond markets, and there is a premium for intelligence, insight, and integrity. The combination of the two companies' shared legacies of trusted, rigorous journalism, and research open up a wide range of potential and create exciting possibilities to grow quality at scale, diversify Dow Jones' tailored digital offerings, and forge even deeper connections with the professional and retail investment communities, particularly at this unique moment in time when new retail investors are entering the financial markets.

The acquisition is subject to customary closing conditions, including regulatory approvals. The transaction is anticipated to close during the fourth quarter of News Corp's current fiscal year, which ends June 30, 2021. The deal is expected to significantly bolster profitability at the Dow Jones segment.

Canaccord Genuity, with a team led by Sanjay Chadda, Seth Rosenfield, and Edin Trto, served as exclusive financial advisor to Investor's Business Daily and O'Neil Capital Management.
More like this

Financial Advisor to CloudNine on its significant investment from Crest Rock Partners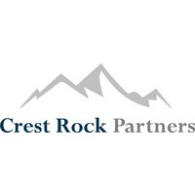 View transaction detail

Financial Advisor to Syntax, a portfolio company of Novacap, has acquired Illumiti


View transaction detail

Financial Advisor to Board.org on its sale to FiscalNote

View transaction detail