Perform[cb]
May 2021

Financial Advisor to Perform[cb] on the sale of its portfolio company Centre Lane Partners to Beringer Capital

Canaccord Genuity Advises Leading Performance Marketplace Perform[cb] on its Sale to Beringer Capital
Canaccord Genuity is pleased to announce that it has advised Perform[cb], LLC, named the #1 Performance Marketplace Worldwide by mThink Blue Book Survey for five consecutive years, on its sale to private equity firm Beringer Capital. The company was previously a portfolio company of Centre Lane Partners.
Founded as Clickbooth in 2002, Perform[cb] has established itself as a frontrunner in the affiliate marketing space, achieving steady growth via organic means and a series of strategic acquisitions. For the past five years, the company has invested heavily in developing proprietary technologies that help marketers and affiliate partners scale their customer acquisition initiatives seamlessly, and its signature, end-to-end marketing platform, PerformLEAP®, has achieved wide acclaim and has become the go-to performance marketing solution for numerous household brands.
PerformLEAP is built on advanced AI algorithms that align partner performance with marketer customer lifetime value. The proprietary platform empowers brands to acquire new customers on a pay-for-results model, guaranteeing return on investment. With a strong emphasis on results and transparency, and powered by PerformLEAP, the Perform[cb] Network allows for in-platform campaign optimizations, hyper-targeting of consumers, real-time reporting, and more. It also affords access to built-in brand protection and compliance monitoring capabilities, thanks to PerformSHIELDTM, Perform[cb] 's anti-fraud software. In addition, Perform[cb] Agency is a premium content, mobile, and marketing agency providing an all-encompassing, effective customer acquisition solution suite for emerging and established brands.
Beringer Capital is a private equity firm specializing in the rapidly evolving media, marketing services, commerce, data, and technology sectors. The firm leverages its financial and intellectual capital to invest in middle-market companies that are strongly positioned to benefit from the accelerating trend toward digital transformation. Beringer's collaborative approach, as well as its strong track record with add-on acquisitions, helps visionary leadership teams to deliver exceptional customer experience and achieve impressive results.
Beringer Capital's acquisition of Perform[cb] aligns strongly with its sector expertise, as well as its investment philosophy of partnering with promising middle-market companies that are well positioned to benefit from the accelerating trend toward digital transformation. It also comes at a time when the COVID-19 pandemic has shifted consumer behavior and galvanized brands' interest in online performance campaigns, meaning that performance marketing now represents an ever-increasing share of advertising budgets. Beringer Capital will collaborate with the Perform[cb] team to support the continued rollout of forward-looking offerings that augment the customer experience and cement Perform[cb] 's status as the premier destination for hyper-targeted, effective marketing campaigns.
Canaccord Genuity, with a team led by Sanjay Chadda and Greg Staton, served as exclusive financial advisor to Perform[cb] and Centre Lane Partners.
More like this

Financial Advisor to CloudNine on its significant investment from Crest Rock Partners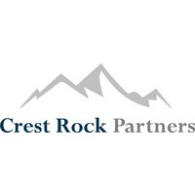 View transaction detail

Financial Advisor to Syntax, a portfolio company of Novacap, has acquired Illumiti


View transaction detail

Financial Advisor to Board.org on its sale to FiscalNote

View transaction detail