CubicFarm Systems Corp.
November 2021

C$20m
Joint Bookrunner

C$20m
Canaccord Genuity Acts as Joint Bookrunner to CubicFarm Systems Corp. on its C$20 Million Bought Deal Public Offering of Common Shares
Canaccord Genuity is pleased to announce that on November 24, 2021, CubicFarm Systems Corp. (TSX:CUB) ("CubicFarms" or the "Company") closed its previously announced bought deal of common shares for gross proceeds of $20.0 million (the "Offering"). The Company intends to use the net proceeds from the Offering for continued organic growth, technology development, working capital and general corporate purposes.
CubicFarms is a leading local chain agricultural technology company developing and deploying technology to feed a changing world. Its proprietary ag-tech solutions enable growers to produce high quality, predictable produce and fresh livestock feed with HydroGreen Nutrition Technology. The CubicFarms™ system contains patented technology for growing leafy greens and other crops onsite, indoors, all year round. CubicFarms provides an efficient, localized food supply solution that benefits our people, planet, and economy.
The Canaccord Genuity team included Jamie Brown, Shane MacLachlan, Peter Walls, and Matt Pearson from Investment Banking, with support from Ron Sedran and Lily Yu from Equity Capital Markets.
More like this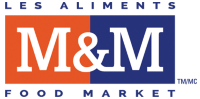 Pending Completion
M&M Food Market
Financial Advisor (Sell side)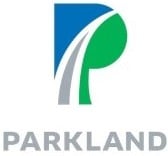 View transaction detail

£4.15m
December 2021
All Things Considered Group plc
Corporate Adviser, Sole Bookrunner and Sole Broker (Placing)
View transaction detail

C$10m
November 2021
The Planting Hope Company
View transaction detail
How can we help?
If you would like to find out more about Canaccord Genuity or any of our services, please get in touch.