Flagship Communities REIT_Nov 2021
Flagship Communities REIT
November 2021

US$46.5m
Co-Lead Underwriter

US$46.5m
Canaccord Genuity Acts as Co-Lead Underwriter to Flagship Communities REIT on its US$46.5 Million Bought Deal Financing
Canaccord Genuity is pleased to announce that on November 18, 2021, it completed a bought deal financing of Trust Units, raising a total of approximately US$46.5 million (inclusive of the exercise of the over-allotment option) for Flagship Communities REIT ("Flagship" or the "REIT"). The REIT will use the net proceeds from the offering to partially fund the acquisition of three high-quality manufactured housing communities ("MHCs") comprising 957 lots for an aggregate purchase price of approximately US$56.8 million.
The acquisitions significantly enhance Flagship's scale, with the REIT's pro forma portfolio aggregating 63 MHCs comprising 11,328 lots, representing an approximate 37% increase in the number of lots since the REIT's IPO.
Flagship Communities Real Estate Investment Trust is an internally managed, unincorporated, open-ended real estate investment trust established pursuant to a declaration of trust under the laws of the Province of Ontario. The REIT has been formed to own and operate a portfolio of income-producing manufactured housing communities located in Kentucky, Indiana, Ohio, Tennessee, Illinois, Arkansas, and Missouri; including a fleet of manufactured homes for lease to residents of such housing communities.
The Canaccord Genuity team included Dan Sheremeto, Kevin Romano, Balraj Parhar and Matthias Eyford from Investment Banking, with strong support from Ron Sedran, Mike Sardo, and Trina Wang from Equity Capital Markets, and the broad Canadian Institutional Equity Sales team, with special mention to Matt Doelman and Paul Gill.
More like this

US$46.5m
November 2021
Flagship Communities REIT
View transaction detail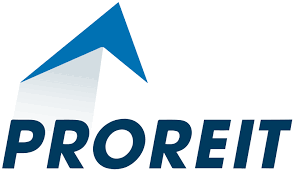 C$69m
October 2021
PRO Real Estate Investment Trust
View transaction detail

C$20m
Lead Underwriter (Bought Deal)
View transaction detail
How can we help?
If you would like to find out more about Canaccord Genuity or any of our services, please get in touch.