Gresham House plc
September 2021

£42m
Nomad, Joint Global Coordinator and Joint Broker

£42m
Canaccord Genuity acts as Nomad, Joint Global Coordinator and Joint Broker to Gresham House plc on its £42 million Fundraise and Acquisition.
Canaccord Genuity's Corporate Broking team is pleased toannounce it has acted as Nomad, Joint Global Coordinator and Joint Broker on a £42 million cash placing, vendor placing and retail offering (the "Fundraise") for Gresham House plc ("Gresham House" or "Company").
Gresham House (AIM: GHE) is a specialist alternative asset management group, dedicated to sustainable investments across a range of strategies, with expertise across forestry, housing, infrastructure, renewable energy and battery storage, public and private equity.
The intended net proceeds of the Fundraise will be used primarily to acquire the Venture Capital Trust business of Mobeus Equity Partners LLP for an initial consideration of £24 million, with the remainder to fund development projects such as battery storage and solar projects, which are intended to be acquired by vehicles managed by Gresham House. The Fundraise was oversubscribed.
The transaction team was led by Bobbie Hilliam and Georgina McCooke. ECM execution was undertaken by Sam Lucas and Darren Furby. The sales effort was led by Alex Aylen. Research on Gresham House is covered by Justin Bates and Portia Patel.
More like this

£42m
September 2021
Gresham House plc
Nomad, Joint Global Coordinator and Joint Broker
View transaction detail

£304m
September 2021
XPS Pensions Group plc
View transaction detail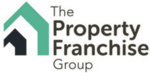 £100m
August 2021
The Property Franchise Group Plc
View transaction detail