XPS Pensions Group plc_sept 2021
XPS Pensions Group plc
September 2021

£304m
Joint Broker

£304m
Canaccord Genuity has been appointed as Joint Broker toXPS Pensions Group plc
Canaccord Genuity's Corporate Broking Team is pleased toannounce it has been appointed as Joint Broker to XPS PensionsGroup plc ("XPS" or the "Company").
XPS is a UK-focused specialist in pensions, actuarial andinvestment consulting and administration, providing a range ofservices and solutions to over 1,500 pension scheme clients. TheCompany is engaged in providing a range of advisory andcompliance services to over 550 pension scheme clients. TheCompany also offers solutions for pension trustees andsponsoring companies.
This is the 17th new client appointment for Canaccord Corporate Broking since January 2021.
More like this

£42m
September 2021
Gresham House plc
Nomad, Joint Global Coordinator and Joint Broker
View transaction detail

£304m
September 2021
XPS Pensions Group plc
View transaction detail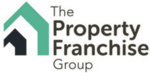 £100m
August 2021
The Property Franchise Group Plc
View transaction detail