The Stable
August 2022

Financial Advisor to The Stable on its Acquisition by Accenture

Canaccord Genuity Advises Technology Enabled Commerce Services Company The Stable on its Acquisition by Accenture
Canaccord Genuity is pleased to announce it has advised The Stable, a technology-enabled commerce services company focused on helping consumer brands build and operate their own digital commerce channels, as well as manage their brand and sales performance across key North American retailers, on its acquisition by Accenture (NYSE: ACN). The Stable is a portfolio company of Growth Catalyst Partners.
Recognized as one of Inc. Magazine's fastest growing private companies in 2021, The Stable has a track record of growing consumer brands of all sizes, stages, and verticals through omnichannel retail and direct-to-consumer (DTC) commerce. Founded in 2015, the company provides a full suite of omnichannel commerce capabilities that drive revenue and efficiency for brands across consumer goods, retail, marketplaces, and direct-to-consumer channels. Backed by data, fueled by insights, and brought to life through sales and operations, creative, digital, and patented technology, The Stable builds and executes strategies that acquire customers, create immersive experiences, and scale brands.
The Stable's team of more than 400 people will join Accenture Song and be a powerful addition to its commerce services, building upon Accenture's world-class strategy, design, performance, technology, and large-scale operations capabilities to serve Accenture's clients better particularly across consumer goods and services segments, and expanding into high tech, life sciences, including over the counter (OTC) medications, as well as the media and retail industries for their commerce needs. The Stable will enhance Accenture Song's global commerce transformation expertise and its ability to rapidly build and operate data-driven digital commerce ecosystems that maximize sales performance and deliver innovative marketing and commerce experiences.
Growth Catalyst Partners (GCP) is a middle-market private equity firm investing in information, marketing, and tech-enabled services businesses. GCP's strategy involves targeting growth segments of industries and identifying and building market-leading companies with strong breakout potential. With a combined experience of 40 years, GCP's team offers unique strategic expertise and has led hundreds of transactions and successful investments across its target sectors. Since its founding in 2015, GCP has completed more than 70 acquisitions across its 12 industry-leading platform companies.
Accenture is a global professional services company with leading capabilities in digital, cloud, and security. Combining unmatched experience and specialized skills across more than 40 industries, the company offers Strategy and Consulting, Technology and Operations services, and Accenture Song — all powered by the world's largest network of Advanced Technology and Intelligent Operations centers. Accenture's 710,000 people deliver on the promise of technology and human ingenuity every day, serving clients in more than 120 countries. The company embraces the power of change to create value and shared success for its clients, people, shareholders, partners, and communities.
Accenture Song accelerates growth and value for our clients through sustained customer relevance. Its capabilities span ideation to execution: growth, product, and experience design; technology and experience platforms; creative, media, and marketing strategy; and campaign, commerce transformation content, and channel orchestration. With strong client relationships and deep industry expertise, Accenture Song helps its clients operate at the speed of life through the unlimited potential of imagination, technology, and intelligence.
Canaccord Genuity, with a team led by Sanjay Chadda, Lexia Schwartz, and Matthew Hoffman, served as the exclusive financial advisor to The Stable and Growth Catalyst Partners.
More like this

September 2022
Synoptek, Inc.
Financial Advisor to Synoptek on its Majority Investment from Quad-C Management

View transaction detail

September 2022
Searchspring
Financial Advisor to Searchspring on its Strategic Investment from PSG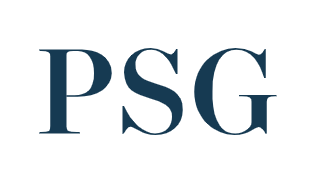 View transaction detail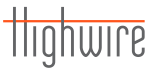 Financial Advisor to Highwire on its Strategic Investment from Shamrock Capital

View transaction detail
How can we help?
If you would like to find out more about Canaccord Genuity or any of our services, please get in touch.