Apply Digital
January 2022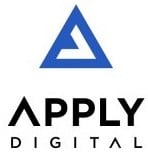 Financial Advisor to Apply Digital on its Growth Investment from Interlock Equity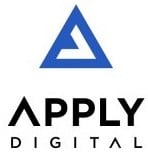 Canaccord Genuity Advises Apply Digital on its Growth Investment from Interlock Equity
Canaccord Genuity is pleased to announce it has advised Apply Digital Ltd., a global innovation, products, and experiences company, on its growth investment from Interlock Equity, a Los Angeles-based private equity firm.
Apply Digital builds the digital presence of industry-leading brands. Influential technology partnerships, modern tech stacks, and a dedication to transforming complex problems into simple digital solutions form the basis of the company's award-winning, end-to-end strategy, design, and engineering work. With a roster that includes Moderna, Pernod Ricard, EA, Kraft Heinz, UiPath, and fresh (LVMH group), among others, Apply Digital's global team solves complex problems with well-executed solutions tailor-made for continuous growth for well-funded start-ups, global brands, and Fortune 1000 companies spanning industries and audiences. The company has consistently earned recognition for the transformative quality of its work across a variety of industries and has been recognized by Muse Creative Awards, AVA Digital Awards, NYX Marco, and the Brand Builders Award, among others.
Apply Digital was founded in 2016 in Vancouver, British Columbia by seasoned industry veterans, CEO Gautam Lohia and CRO Chris Coghlan. Apply Digital has since grown to more than 230 employees based in six global offices in Canada, US, Mexico, and the Netherlands. This multinational team stays united through a values-based culture of mutual respect, start-to-finish project ownership, subject expertise, employee growth, and community impact.
Interlock Equity is a private equity firm focused on partnering with leadership teams of knowledge-based businesses. Founded in 2021 and headquartered in Los Angeles, Interlock invests in North America-based companies in the lower middle market. The firm is focused exclusively on partnering with founders of people-based businesses providing mission-critical B2B and healthcare services.
Canaccord Genuity, with a team led by Sanjay Chadda, Ben Lunka, and Anil Kuruganti, served as the exclusive financial advisor to Apply Digital.
More like this

Financial Advisor to QuickFrame on its Sale to MNTN
View transaction detail

January 2022
Acorn Influence, Inc.
Financial Advisor to Acorn Influence, Inc. on its Sale to New Engen


View transaction detail

US$50m
Financial Advisor to Giift on its Series C Investment from Apis Partners

View transaction detail
How can we help?
If you would like to find out more about Canaccord Genuity or any of our services, please get in touch.