Panbela Therapeutics_June2022
Panbela Therapeutics
June 2022

Exclusive Financial Advisor (Buy side)

Canaccord Genuity Acted as Exclusive Financial Advisor to Panbela Therapeutics, Inc. on its Acquisition of Cancer Prevention Pharmaceuticals
Panbela Therapeutics, Inc. (Nasdaq: PBLA), a clinical stage company developing disruptive therapeutics for the treatment of patients with cancer, today announced it has completed its acquisition of Cancer Prevention Pharmaceuticals Inc. ("CPP"), a private clinical stage company developing therapeutics to reduce the risk and recurrence of cancer and rare diseases, for a combination of stock and future milestone payments. On a pro forma and fully diluted basis, holders of Panbela common stock are expected to own approximately 59% of the post-merger holding company and holders of CPP securities, including converted indebtedness, are expected to beneficially own approximately 41% of post-merger holding company. CPP stockholders will be eligible to receive contingent payments totaling a maximum of $60 million from milestone and royalty payments associated with the potential approval and commercialization of the lead asset. Canaccord Genuity served as exclusive financial advisor to Panbela Therapeutics, Inc.​​​​​​​
The combined entity will have an expanded pipeline addressing an estimated aggregate $5 billion market opportunity for the areas of initial focus: familial adenomatous polyposis (FAP), first-line metastatic pancreatic cancer, neoadjuvant pancreatic cancer, colorectal cancer prevention and ovarian cancer. The combined development programs boast a steady cadence of catalysts with programs ranging from pre-clinical to registration studies, including CPP's lead asset with a fully funded registration trial scheduled to begin this year. In addition, the transaction facilitates operational and commercial synergies, under the leadership of a highly experienced management team with a proven history of drug discovery, development, and commercialization expertise.​​​​​​​
The Canaccord Genuity team consisted of Eugene Rozelman, Tyler Chamberland, Calvin Reif, and Sean Pritchett.​​​​​​​
More like this

June 2022
Panbela Therapeutics
Exclusive Financial Advisor (Buy side)

View transaction detail

US$112m
Joint Bookrunner (Follow-On)
View transaction detail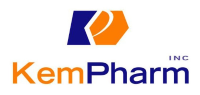 Financial Advisor (Buy side)

View transaction detail
How can we help?
If you would like to find out more about Canaccord Genuity or any of our services, please get in touch.