Air Partner
March 2022

£84.8m
Rule 3 Financial Adviser (Sell side)

£84.8m
Canaccord Genuity acts as Rule 3 Financial Adviser to Air Partner Plc on its £84.8m takeover by Wheels Up UK Limited
Canaccord Genuity is pleased to announce it has acted as Rule 3 Financial Adviser to Air Partner Plc (the "Company" or "Air Partner") on its £84.8m takeover by Wheels Up UK Limited, a Company indirectly owned by Wheels Up Experience Inc, a NYSE listed provider of private aviation in the United States with a market capitalisation of c.$815m.
Founded in 1961, Air Partner is a global aviation services group providing aircraft charter and aviation safety & security solutions to industry, commerce, governments and private individuals, across civil and military organisations. The Group has two divisions: Air Partner Charter, comprising Group Charter, Private Jets, Freight and Specialist Services; and Air Partner Safety & Security, which comprises Baines Simmons, Redline Assured Security and Managed Services.
The all-cash offer at a price of 125 pence reflected at the time of announcement a premium of approximately 54.3 per cent. to Air Partner's share price on the last practicable date, 43.6 per cent. to the 90-day VWAP and 44.5 per cent. to the 180-day VWAP. Air Partner expects to delist from Premium Segment of the London Stock Exchange on 4 April 2022. Canaccord Genuity has acted as Sole Broker and Financial Adviser to Air Partner since 2019.
More like this

Pending Completion
WestJet Airlines Ltd.

View transaction detail

US$1.6b
March 2022
Tailwind Two Acquisition Corp.
Capital Markets Advisor (Financing)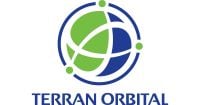 View transaction detail

£84.8m
Rule 3 Financial Adviser (Sell side)

View transaction detail
How can we help?
If you would like to find out more about Canaccord Genuity or any of our services, please get in touch.