Deltic Energy Plc
October 2022

£16m
Joint Bookrunner (Follow-On Offering)

£16m
Canaccord Genuity acts as Joint Bookrunner to Deltic Energy Plc on its oversubscribed £16 million Placing & Open Offer
Canaccord Genuity's Corporate Broking team is pleased to announce it has acted as Joint Bookrunner on a £16 million Placing & Open Offer (the "Transaction") for Deltic Energy Plc ("Deltic" or the "Company"). The Placing was significantly oversubscribed.
Deltic Energy Plc (AIM: DELT) is a United Kingdom-based natural resources investing company. The Company's principal focus is on the exploration, evaluation and development of its gas and oil licenses in the Southern and Central North Sea. Deltic has strong industry partnerships on its O&G licences, comprising Shell and Capricorn.
Deltic raised £16 million predominantly to fund its share of the Selene Well (Deltic WI: 50%). The Selene well situated in the Southern North Sea, operated by Shell, is expected to spud within the next 12-18 months following a firm investment decision in July 2022.
Deltic is also due to spud its Pensacola asset this October, also operated by Shell (Deltic WI: 30%).
In addition, the Company intends to carry out further investment in the UK's upcoming 33rd Offshore Licensing Round. The Transaction has provided the Company with working capital and general corporate costs through to mid-2024.
More like this

£21.5m
February 2023
Invinity Energy Systems Plc
Nominated Adviser, Joint Bookrunner and Broker (Follow-On)
View transaction detail
C$12m
February 2023
RE Royalties Ltd.
Sole Bookrunner and Financial Advisor
View transaction detail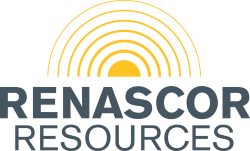 A$70m
December 2022
Renascor Resources Ltd
Joint Lead Manager (Follow-On Offering)
View transaction detail
How can we help?
If you would like to find out more about Canaccord Genuity or any of our services, please get in touch.