Eleusis Therapeutics
October 2022

Exclusive Financial Advisor (Sell side)

Canaccord Genuity Acted as Exclusive Financial Advisor to Eleusis Therapeutics on its Sale to Beckley Psytech
Beckley Psytech Limited, a private company dedicated to addressing neurological and psychiatric disorders through the novel application of psychedelic medicines, today announced that it has entered into a definitive agreement to acquire clinical-stage life science company, Eleusis Therapeutics Limited ("Eleusis"), in an all equity transaction. Under the terms of the agreement, which has been approved by shareholders, Beckley Psytech has acquired 100% of Eleusis, receiving full developmental and commercial rights for the company's assets which will further enhance Beckley Psytech's innovative and differentiated pipeline of psychedelic compounds. Eleusis CEO Shlomi Raz will be appointed Chief Business Officer of Beckley Psytech, and the Eleusis research and development team will be integrated into Beckley Psytech with immediate effect. The acquisition adds ELE-101, a next-generation, short-duration psychedelic ready for Phase 1 clinical trials, to Beckley Psytech's pipeline. Canaccord Genuity served as the exclusive financial advisor to Eleusis Therapeutics.
​​​​​​​ELE-101 is an intravenous (IV) formulation of psilocin, the active metabolite of psilocybin. This proprietary formulation of psilocin has the potential to deliver a more consistent and controllable response in patients, with a rapid onset, significantly shorter treatment duration and less variability compared to oral formulations of psilocybin. ELE-101 has US patents granted for composition of matter and is highly complementary to Beckley Psytech's strategic focus on developing short-duration psychedelic therapies. Beckley Psytech aims to initiate a Phase 1 single ascending dose study of ELE-101 in healthy volunteers before the end of 2022, with a proof-of-concept Phase 2a clinical study in patients with depression following soon after.
​​​​​​​
Beckley Psytech is a clinical stage privately held company dedicated to helping patients suffering from neurological and psychiatric disorders by developing a broad pipeline of psychedelic compounds in rare and more common diseases. Our vision is for clinically validated psychedelic medicines to be integrated into modern medical practice in order to help patients with high unmet medical need around the world suffering with treatment resistant depression, and other profoundly debilitating neurological conditions. Beckley Psytech was founded in 2019 leveraging some of the expertise developed over more than 20 years by the Beckley Foundation, an independent non-profit and world leader in psychedelic medicine research, and is based out of Oxford, United Kingdom.
Founded in 2013, Eleusis is a clinical-stage life science company that aims to unlock the therapeutic potential of psychedelics, guided by science and enabled by drug discovery, clinical development and care delivery design. The company's comprehensive discovery, development and delivery capabilities enable it to target a broad spectrum of unmet needs within psychiatry, and beyond psychiatry.
The Canaccord Genuity team consisted of Eugene Rozelman, Esther Lee, and Calvin Reif, with support from Jennifer Pardi, Tara Hartigan, Brian O'Connor, Mike Wright, Brooke Szczygiel, and Catherine Guanci.
More like this

Financial Advisor (Sell side)

View transaction detail

Exclusive Financial Advisor (Sell side)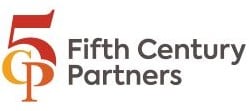 View transaction detail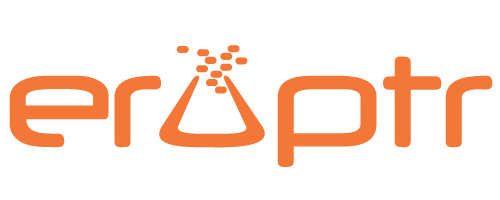 Financial Advisor to Eruptr on its Sale to Amulet Capital Partners and Athyrium Capital Management

View transaction detail
How can we help?
If you would like to find out more about Canaccord Genuity or any of our services, please get in touch.