SmartSpace Software Plc_oct 2022
SmartSpace Software Plc
October 2022

£11m
NOMAD and Sole Broker

£11m
Canaccord Genuity has been appointed as NOMAD and Sole Broker to SmartSpace Software Plc
Canaccord Genuity's Corporate Broking Team is pleased to announce it has been appointed as Nomad and Sole Broker to SmartSpace Software Plc ("SmartSpace" or the "Company").
SmartSpace (AIM: SMRT) is a provider of Integrated Space Management Software for smart buildings and commercial spaces. The Company develops and sells software-as-a-service (SaaS) software solutions that helps clients manage their workspaces.
This is the 14th new client appointment for Canaccord Corporate Broking in the last 12 months.
More like this

March 2023
Shift7 Digital
Financial Advisor to Shift7 Digital on its Sale to Merkle

View transaction detail

Financial Advisor to TI Health on its Sale to Real Chemistry

View transaction detail

Exclusive Financial Advisor (Sell side)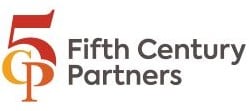 View transaction detail
How can we help?
If you would like to find out more about Canaccord Genuity or any of our services, please get in touch.