Fēnom Digital
January 2023

Financial Advisor to Fēnom Digital on its Sale to WPP

Canaccord Genuity Advises Salesforce-Focused Commerce Digital Transformation Provider Fēnom Digital on its Sale to WPP
Canaccord Genuity is pleased to announce it has advised Fēnom Digital, one of the fastest growing Salesforce-focused commerce agencies in North America, on its sale to WPP (NYSE: WPP). In 2022, Fēnom Digital achieved Salesforce Crest Partner status and won Salesforce Commerce Cloud Partner of the Year for "Best Up and Coming Partner."

Founded by CEO Dylan Runne three years ago in New York, Fēnom Digital specializes in delivering enterprise commerce, order management systems, supply chain, marketing, and customer experience solutions to retailers and brands across North America. The company calls upon more than 190 highly skilled technologists to deliver solutions that drive in excess of $5 billion of digital sales for clients annually, including Basset Furniture, Casper, Crocs, David Yurman, GNC, PacSun, and Snipes.
The acquisition aligns Fēnom Digital with WPP's accelerated growth strategy, building on existing capabilities in the areas of commerce and technology, as well as allowing Fēnom Digital to continue executing on its vision of being the leading global Salesforce digital transformation agency. Fēnom Digital will join WPP's world-class, global commerce capability within Wunderman Thompson, which drives more than $30 billion in GMV for brands such as Nestlé, Bosch, and Microsoft. This acquisition is part of Wunderman Thompson's strategy to help clients drive growth across all major digital routes to market in all major markets and will complement the 3,500 commerce experts within the Wunderman Thompson group.
Canaccord Genuity, with a team led by JP Michaud, Ben Lunka, and Rohan Sura, served as the exclusive financial advisor to Fēnom Digital.
More like this

Financial Advisor to Excellarate on its Sale to Encora

View transaction detail

January 2023
Fēnom Digital
Financial Advisor to Fēnom Digital on its Sale to WPP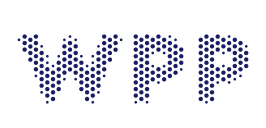 View transaction detail

US$1.225b
Financial Advisor to WillowTree on its Sale to TELUS International

View transaction detail
How can we help?
If you would like to find out more about Canaccord Genuity or any of our services, please get in touch.