WillowTree
January 2023

US$1.225b
Financial Advisor to WillowTree on its Sale to TELUS International

US$1.225b
Canaccord Genuity Advises Full-Service Digital Experience, Product & Transformation Provider WillowTree on its Sale to TELUS International
Addition of WillowTree builds upon TELUS International's existing end-to-end design, build, and deliver capabilities
Unlocks new areas of opportunity, including key front-end design and development competencies
Adds more than 50 new marquee brands, further diversifying client base and enhancing cross-selling opportunities
Diversifies geographic presence, adding two new delivery countries and increasing onshore and nearshore presence
Adds high-caliber, tenured, and growth-minded tech talent

Canaccord Genuity is pleased to announce it has advised WillowTree, LLC, a premier full-service digital product provider focused on end user experiences, such as native mobile applications and unified web interfaces, on its pending sale to TELUS International (NYSE and TSX: TIXT), a leading digital customer experience innovator that designs, builds, and delivers next-generation solutions, including AI and content moderation, for global and disruptive brands. Under the definitive agreement, TELUS International will acquire WillowTree for a total enterprise value of US$1.225 billion. As part of the transaction, majority stakeholder Insignia Capital Group will sell its stake in WillowTree after initially investing in the company in 2018. The acquisition is anticipated to close in January 2023 and is subject to customary closing conditions and regulatory approvals.
Founded in 2008, WillowTree is headquartered in Charlottesville, Virginia, and operates 13 global studios across the United States, Canada, Brazil, Portugal, Spain, Poland, and Romania. The company's more than 1,000 digital strategists, designers, engineers, and project managers partner with iconic brands on mission critical, large-scale initiatives, delivering world-class digital products that bridge the highest quality customer experiences with measurable performance. WillowTree's client roster includes Fortune 500 companies across key verticals, including telecommunications and media, healthcare and life sciences, financial services, consumer goods, travel and hospitality, and technology and software. Select clients include FOX, CBC, PepsiCo, Anheuser-Busch InBev (AB InBev), Synchrony, Manulife, and Marriott. WillowTree has demonstrated strong financial growth and performance, with 2021 revenue of approximately US$140 million and strong profitability.
TELUS International designs, builds, and delivers next-generation digital solutions to enhance the customer experience (CX) for global and disruptive brands. The company's services support the full lifecycle of its clients' digital transformation journeys, enabling them to embrace next-generation digital technologies more quickly to deliver better business outcomes. TELUS International's integrated solutions span digital strategy, innovation, consulting, and design; IT lifecycle, including managed solutions; intelligent automation and end-to-end AI data solutions, including computer vision capabilities, as well as omnichannel CX and trust and safety solutions, including content moderation. Fueling all stages of company growth, TELUS International partners with brands across high growth industry verticals, including tech and games, communications and media, eCommerce and fintech, banking, financial services and insurance, healthcare, and travel and hospitality.
The acquisition of WillowTree is a strategic next step in continuing to build TELUS International into a global asset of consequence, while significantly enhancing the end-to-end digital experiences of the company's customers around the world. WillowTree brings key tech talent and diversity to TELUS International's portfolio of next-generation solutions, and further augments its digital consulting and innovative client-centric software development capabilities. Furthermore, WillowTree will enhance TELUS International's ability to accelerate TELUS' own ongoing digital transformation, augmenting the combined companies' go-to-market transformation capabilities in digital, cloud, and software-based services, and will also support key product development across its business, particularly within health, agriculture, and consumer goods. Benefiting from TELUS International's track record of execution excellence, including completing the largest technology IPO in the history of the Toronto Stock Exchange in 2021, the transaction will enable TELUS' international team to bolster its client diversification further, adding new marquee customers and amplifying cross-selling competencies on a global basis. The combined capabilities of the companies will be uniquely positioned to deliver frictionless, end-to-end user experiences, deploying a unified solution designed to allow clients' customers and employees to hop seamlessly among apps or websites, AI voice and bot engagement, and human voice or omnichannel support.
Canaccord Genuity, with a team led by Sanjay Chadda, JP Michaud, and Matthew Hoffman, served as the exclusive financial advisor to WillowTree and Insignia Capital Group.
More like this

Financial Advisor to Excellarate on its Sale to Encora

View transaction detail

January 2023
Fēnom Digital
Financial Advisor to Fēnom Digital on its Sale to WPP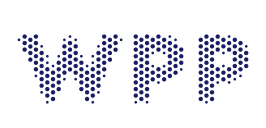 View transaction detail

US$1.225b
Financial Advisor to WillowTree on its Sale to TELUS International

View transaction detail
How can we help?
If you would like to find out more about Canaccord Genuity or any of our services, please get in touch.