Transactions
Our corporate finance solutions are tailored to our clients' strategic goals and delivered based on in depth expertise across a wide range of sectors globally. We have a strong track record, participating in 187 transactions and raising C$19.5 Billion on behalf of our clients in Q3/20211.2.

C$33m
June 2015
Gaming Nation 2015
Lead Underwriter and Sole Bookrunner (Subscription receipt)
GAMING
EQUITY CAPITAL MARKETS
CANADA

£227m
June 2015
Playtech - June 2015
Sponsor and Joint Bookrunner (Placing)
GAMING
TECHNOLOGY
CORPORATE BROKING
EQUITY CAPITAL MARKETS
UK

C$49m
May 2015
INNOVA Gaming Group Inc.
Lead Underwriter and Sole Bookrunner (IPO)
GAMING
EQUITY CAPITAL MARKETS
CANADA
€458m
May 2015
Playtech_May 2015
GAMING
CORPORATE BROKING
M&A ADVISORY
UK

A$4m
April 2015
Activistic Limited
Joint Lead Manager (RTO/IPO)
GAMING
EQUITY CAPITAL MARKETS
AUSTRALIA

£568m
April 2015
Intertain_April 2015
Exclusive Advisor on acquisition of jackpot Joy business
GAMING
TECHNOLOGY
M&A ADVISORY
UK
CANADA

A$132m
February 2015
Donaco International Limited Feb 2015
Lead Manager & Underwriter (Entitlement Offer)
GAMING
EQUITY CAPITAL MARKETS
AUSTRALIA

£250m
January 2015
Bridgepoint_February 2015
Acquisition of ASK and Zizzi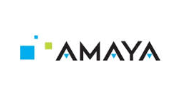 US$4.9 bn
August 2014
Amaya advisory-Aug 2014
Financial Advisor on the purchase of Rational Group
GAMING
TECHNOLOGY
M&A ADVISORY
US
C$45m
July 2014
Intertain_Jul 2014
Lead Underwriter (Convertible Notes)
GAMING
TECHNOLOGY
EQUITY CAPITAL MARKETS
DEBT ADVISORY & RESTRUCTURING
CANADA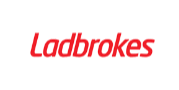 £100m
June 2014
Ladbrokes_June 2014
Joint Lead Manager (Bond Issue)
GAMING
EQUITY CAPITAL MARKETS
UK

A$75m
May 2014
Donaco International Limited May 2014
GAMING
EQUITY CAPITAL MARKETS
AUSTRALIA